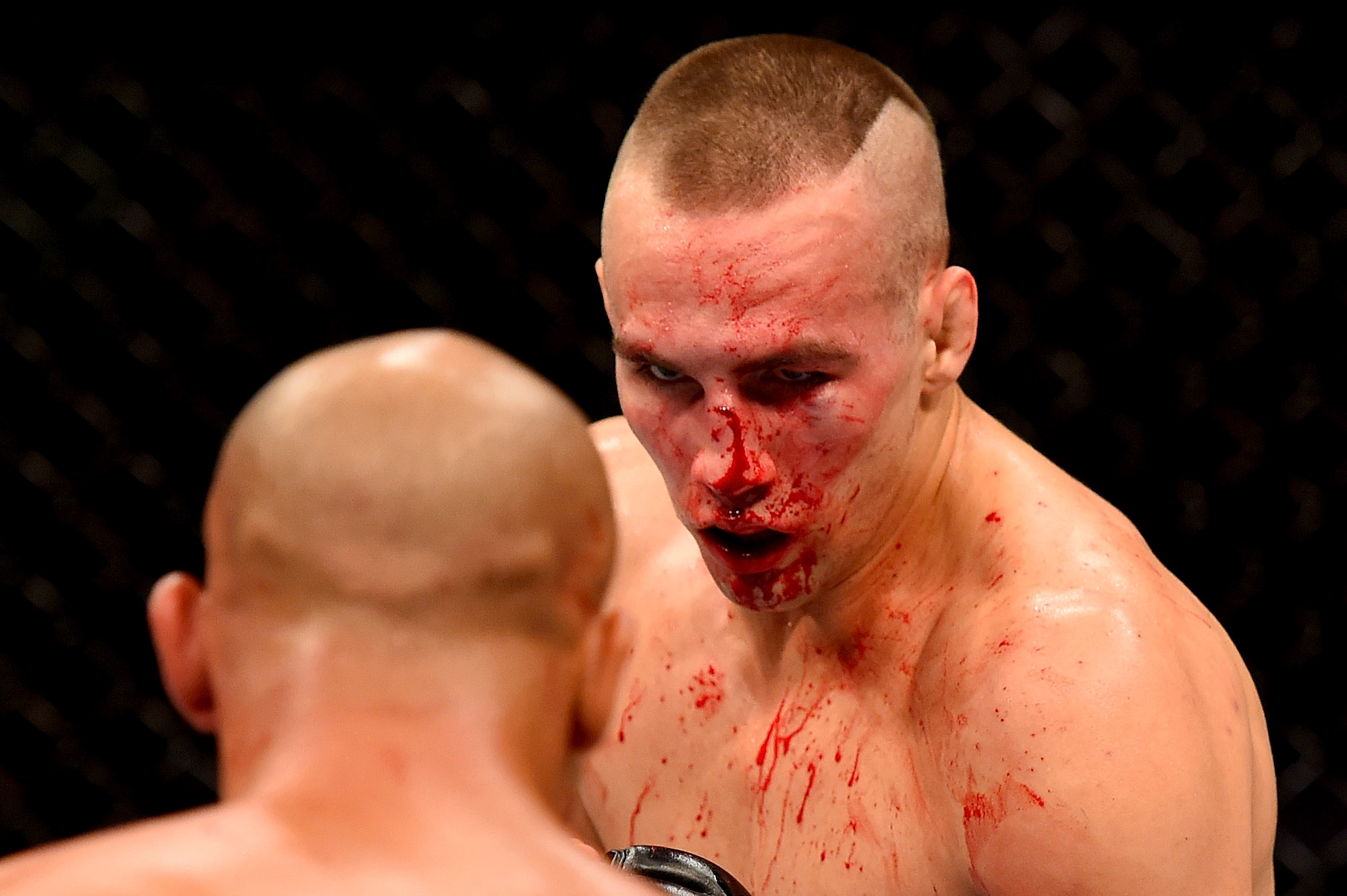 Since pretty much the sport's inception, the UFC has stood head and shoulders above its competition as the pinnacle of MMA — a place where only the best of the best could compete for guts, glory, and perhaps most importantly, a bigger paycheck than they could expect to receive anywhere else. Perhaps because of this, the UFC brass was able to all but define the worth of its roster with only the occasional blowback from the fighters themselves.
Recently, however, the Viacom-backed Bellator has been making moves to secure some of MMA's hottest free agents, scooping up former UFC champs like Ben Henderson and signing incredibly promising up-and-comers like Michael "Venom" Page and Aaron Pico. Today, the promotion announced quite possibly their biggest signing yet in top-ranked welterweight Rory MacDonald.
FloCombat's Duane Finley was the first to break the story, which comes following the news of MacDonald's removal from the UFC's official rankings list earlier this morning.
In all reality, the signing shouldn't come as all that big a surprise to those who have been following MacDonald's career path as of late. Back in March, Rory told The MMA Hour that he expected to test the free agency market once he finished fighting out his current contract, as negotiations with the UFC had not been going well.
"I want to make the most money I can. I want to get paid for what I bring to the table," MacDonald said. "I've sacrificed a lot to get to the top, to the world title. I really sacrificed, and I took a lot of chances. I did a lot of favors, I felt like, for the UFC and I don't think it got returned. So now it's all about making money, and whoever wants to pay me the most is where I'll go."
Bellator President Scott Coker quickly jumped on the opportunity, telling reporters following a post-fight press conference that he "would definitely be interested" in signing the 27-year-old veteran, who has notched wins over the likes of BJ Penn, Demian Maia, and current UFC welterweight champion Tyron Woodley.
According to Ariel Helwani, it looks like the UFC will not be choosing to match Bellator's offer, either.
Although MacDonald has dropped his last two fights to former welterweight champion Robbie Lawler and current #1 contender Stephen Thompson, he's also a consistently entertaining fighter who could still run roughshod over a good 90% of the UFC's welterweight division. It'll be interesting to see how fast Bellator decided to fast track him to a title shot, but in the bigger picture, his signing could possibly represent a changing of the guard in the MMA free agency market.