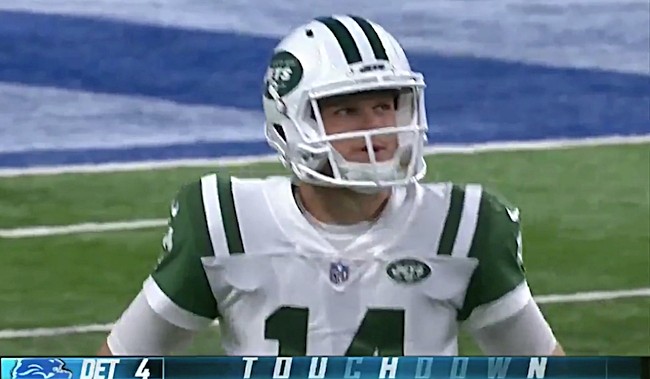 While four quarterbacks were selected within the first ten picks of the 2018 NFL Draft, only New York Jets signal-caller Sam Darnold got the start in his first professional game. That, of course, doesn't inherently mean that Darnold will be the best of the bunch but, in the early going, there has been significant optimism about the prospects of the former USC standout.
However, things didn't get off to the best start for Darnold, as his first pass attempt as NFL quarterback was intercepted and returned for a touchdown against the Detroit Lions.

Yikes.
This is the definition of a rookie mistake for Darnold, who eluded a bit of pass rush before uncorking an ill-conceived throw. Obviously, the result was anything but optimal for Darnold and the Jets, but it is also a swift reminder that the No. 3 overall pick can't operate in the same way as a professional as he did while at USC.
Fortunately, Darnold appears to be in reasonably good company among recent players that had the same issue out of the gate.
If there was a knock on Darnold at the college level, it was that he was relatively prone to mistakes and this won't do anything to change that. Still, it was one (very) bad decision and there will be 59-plus minutes for Darnold to settle in during his first game, even before considering the rest of the 2018 season and his post-rookie career.