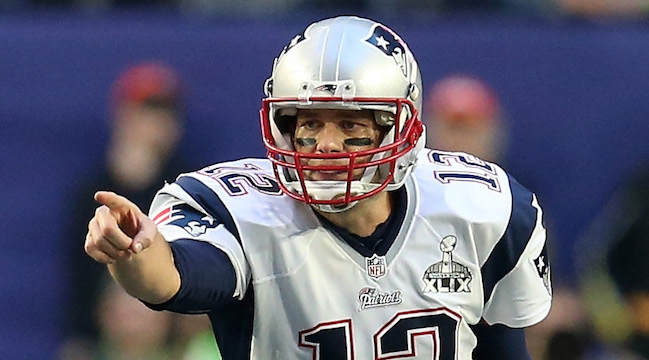 Tom Brady's stolen Super Bowl jersey is still out there, somewhere. Despite the Texas Rangers being on the case and the jersey being recently valued at $500,000, no evidence has turned up as the search continues to find the jersey Brady insists was taken from the locker room following the Patriots record-setting comeback win over the Falcons three weeks ago.
While we may not have any hard evidence, that doesn't mean Brady isn't working independently to recover the jersey. On Wednesday, Brady posted a picture of his personal "suspect board," as he offered up his best guesses for who may ran off with his No. 12.

Among the names on the board are his Patriots teammate Julian Edelman, Lady Gaga, Gollum from Lord of the Rings and Gary Oak from Pokemon. My personal favorite of all of them is "creepy me" underneath a printout of the terrible courtroom sketch of Brady.
While this is most clearly a joke, I like to imagine Brady running around like Charlie in the mail room episode of 'It's Always Sunny' yelling about how he has boxes full of Pepe.
Brady might not actually care all that much about his missing jersey's whereabouts, but the state of Texas is still trying to solve the matter.