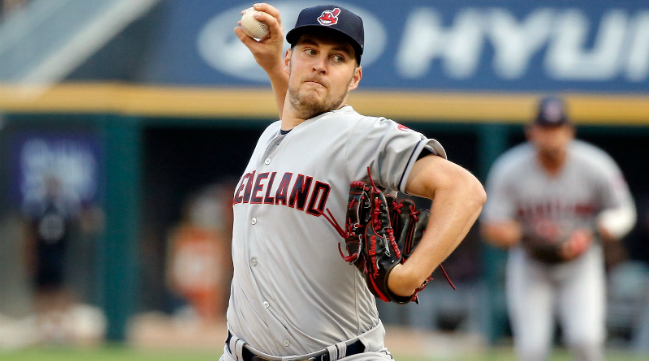 Major League Baseball players are famous for suffering some of the silliest off-field injuries in all of sports. My personal favorite is former Detroit Tigers flamethrower Joel Zumaya getting hurt because he could not stop playing Guitar Hero, but the history of the sport is littered with dudes picking up knocks in weird ways.
One such example appeared to have happened recently when Cleveland Indians pitcher Trevor Bauer was expected to miss two or three starts for an injury. The only thing is the "report" of why he was injured was a joke by Michael Baumann of The Ringer that said Bauer claimed he was being treated for CIA nanites.
Now, this is an extremely silly tweet, especially because of, uh, Bauer's takes on the liberal media slandering the President of the United States. Of course a deep state operation within the Central Intelligence Agency would want to take down a true patriot who just happens to pitch for the Cleveland Indians. In actuality, this is what happened to Bauer.

However, something funny happened: Both MLB Network and ESPN ran with the story that the CIA is out to get Bauer. For audio of the former, head on over to Deadspin, but here's your photographic proof.
This is a mistake, sure, but it's also hilarious and ultimately a "no harm, no foul" thing. Besides, if the CIA was going to inject nanites into someone, I feel like (in my non-medical opinion) they'd almost certainly have to miss more than two or three starts.