Thursday's England-Wales match in the Euro 2016 was an emotional affair, and this is the only highlight you need to prove it.
Camera operators at sporting events are pretty much trained to find the most dramatic fans in the building, but rarely are they able to capture a range of emotion as drastic as this display. Late in the game, one distraught Wales fan in the crowd was caught passionately sobbing into his own hand with incredible force. Then, upon realizing that his pals around him were celebrating being on camera, he rebounded and made the type of waterworks recovery we typically only see in young children.
There's fighting through the tears, and then there's what this guy did. One second he was inconsolable, and then just a few ticks later he had the purest, most unadulterated joy plastered all over his face. Let's get a quick look at the sequence: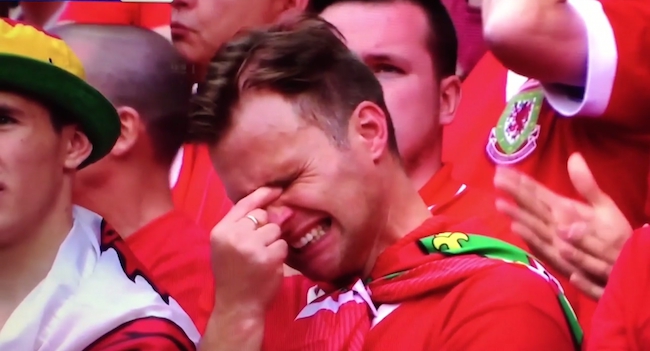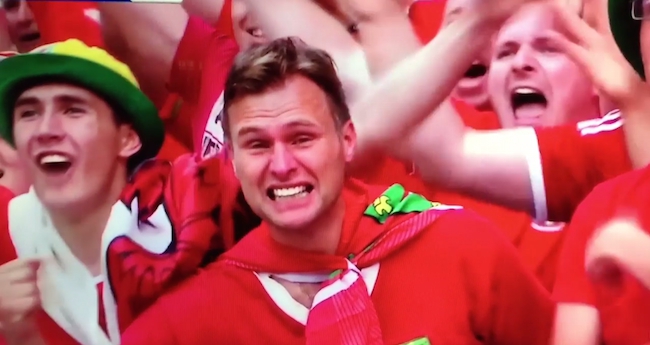 Sports are so stupid and great sometimes.
Wales ultimately lost in heartbreaking fashion, falling 2-1 to England in extra time. Our thoughts and prayers are with this man and everyone in his general vicinity.