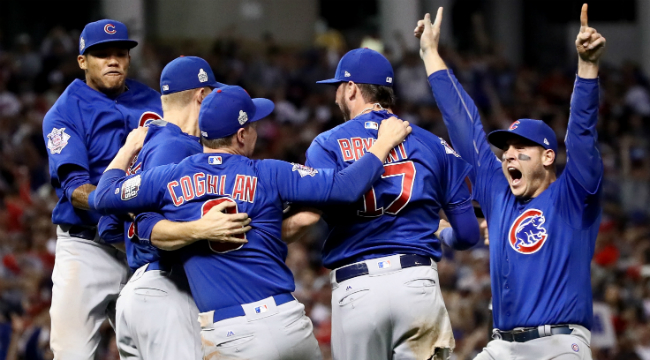 Game 7 of the 2016 World Series was as historic a baseball game as you could possibly imagine. The two longest-suffering franchises in baseball, both competing to end their decades-long curses in a winner-take-all game. Everything there is to love about baseball — past and present, living together, moments that breathe like hours, humans becoming legends — was present in its most glorious form. If you're a sports fan, you knew you couldn't miss it, and it turns out few people did.
40 million is a number only touched by football these days — and this season, not even that — and it also easily outpaces earlier in the series, when the first four games averaged 18.2 million viewers, an impressive number in its own right relative to baseball's recent history. No one could stand to miss the Cubs ending their 108-year drought, and it even beat what some thought was the greatest Game 7 in NBA Finals history.
That's right, Cavs-Warriors was historic in its own way, but it only drew 30.8 million viewers. It's staggering to think about how special a baseball game has to be to outdraw a Game 7 between LeBron James and Steph Curry, but if any game was that special, it was this one. We may never see its kind again.