Welcome to a new week of SNX DLX (cue cheers from around the world). We're midway through October and if you're hoping we're about to put you on to the best "Halloween Themed" sneakers of the month, you've come to the wrong place. We want to get you outfitted for this season and beyond, not hype up shoes that look like candy corn.
(If you do want to get silly for the greatest party holiday of the year, now is the perfect time to mention that the Nike Kyrie 5 Spongebob pack is now officially restocked.)
Halloween aside, this week is yet another great week for sneaker and apparel drops and we've collected all of the best of them to help ensure your money buys you the most stylish looks on currently on the market. Now let's dive into this week's SNX DLX!
Converse Musenshoku Eco-Friendly Chuck Taylor
We've said it before and we'll say it again: we need to start making eco-conscious choices about the way we spend our money. Not just "sometimes" either, but more often than not. Sneakers are egregious offenders environmentally, so we need to push them. Which is why, the next time you want to buy a pair of Chuck Taylors, you need to make it the Musenshoku from Converse Japan.
The sneaker is the second shoe out of Converse Japan's "eclab" series, a science-based eco-conscious line. Featuring creme-colored undyed canvas, cotton stem construction, and just 7.08 liters of water used per meter of fabric in the canvas washing process, the Musenshokus also sit atop an insole and outsole crafted from recycled rubber — all while managing to lose nothing we love about a classic pair of Chucks. Get them.
The Musenshoku is out now at Converse Japan, where a pair retails for $91.
Adidas Home Of The Classics Pack
Adidas has taken some of their most famous sneaker silhouettes and given them a premium all-white leather upgrade with their latest Home of the Classics Pack. It's a simple upgrade, the craziest design change is the inclusion of a linen sock liner. Mostly things are kept pretty close to the original designs though, no upgraded tech or reflective materials, just a simple high-quality iteration of some of our favorite Adidas silhouettes.
We've chosen to highlight the Stan Smith and Superstar silhouette, but the Home of the Classics Pack features a Supercourt, Continental 80, Rivalry Lo, and A.R. Trainer — it's essentially a greatest hits pack from Adidas, and if you love these silhouettes you'll love owning these lovingly constructed iterations.
The Home of the Classics pack is set to drop on October 17th at a retail price of $80 for the Continental 80, $90 for the Supercourt and Rivalry Low, and $100 for the Superstar and Stan Smith. Pick up a pair at the Adidas online store.
New Balance 878 Grey Gull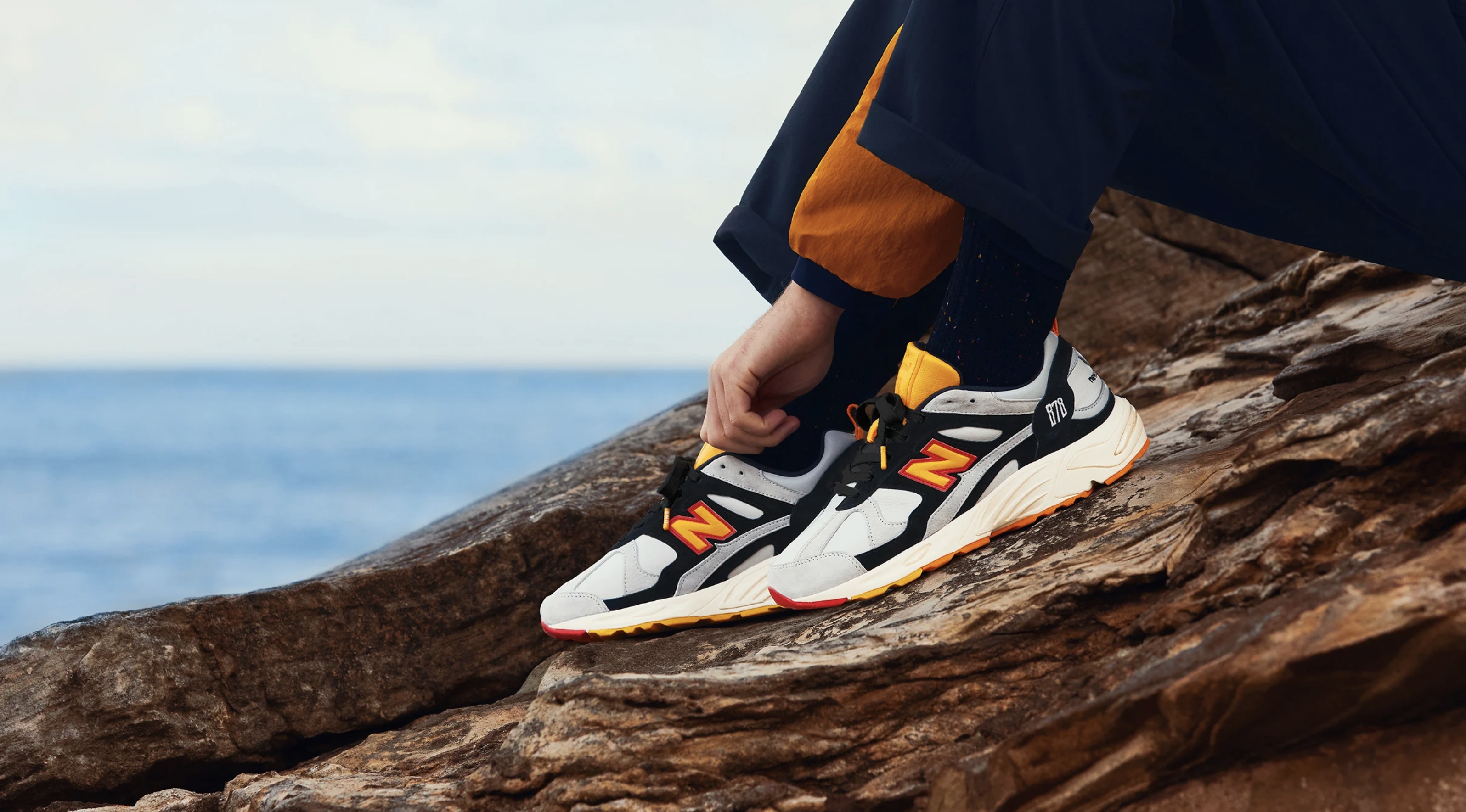 British retailer END. continues to score some of the best-limited colorways on the market, and this week the honor goes to New Balance with a colorway meant to pay homage to the birds that frequent the coastal areas of Britain. The New Balance Grey Gull takes the 878 silhouette and dresses it in a blue-tinted grey leather upper, with tonal grey and black suede overlays and splashes of red, yellow, and orange along the outsole and branding.
The sneaker sits atop New Balance's custom — and very comfortable — Abzorb cushioning system, which should provide excellent comfort from even the rockiest terrain. Great news if you want to take your Grey Gulls on a coastal hike.
The New Balance 878 Grey Gulls are set to drop on October 18th for a retail price of $125. Pick up a pair exclusively through the END. online store. A drawing for the shoe is currently open, enter here for the chance to win the shoes for free.
Adidas David Beckham UltraBOOST
Beckham and Adidas have teamed up once again for a new UltraBOOST that pays homage to the soccer star's time at Manchester United, specifically 1999 season where the team won the Premier League, FA Cup, and UEFA Champions League trophies.
Featuring a blinding white Primeknit upper with a matching white lace cage and reflective Three Stripes, the Beckham Ultraboost also sports a contrasting red heel frame and large DB99 branding along the midsole.
The Adidas David Beckham UltraBOOST is set to drop today, retailing for $210. Pick it up exclusively through the Adidas China webstore.
Patta x Air Jordan 7 Icicle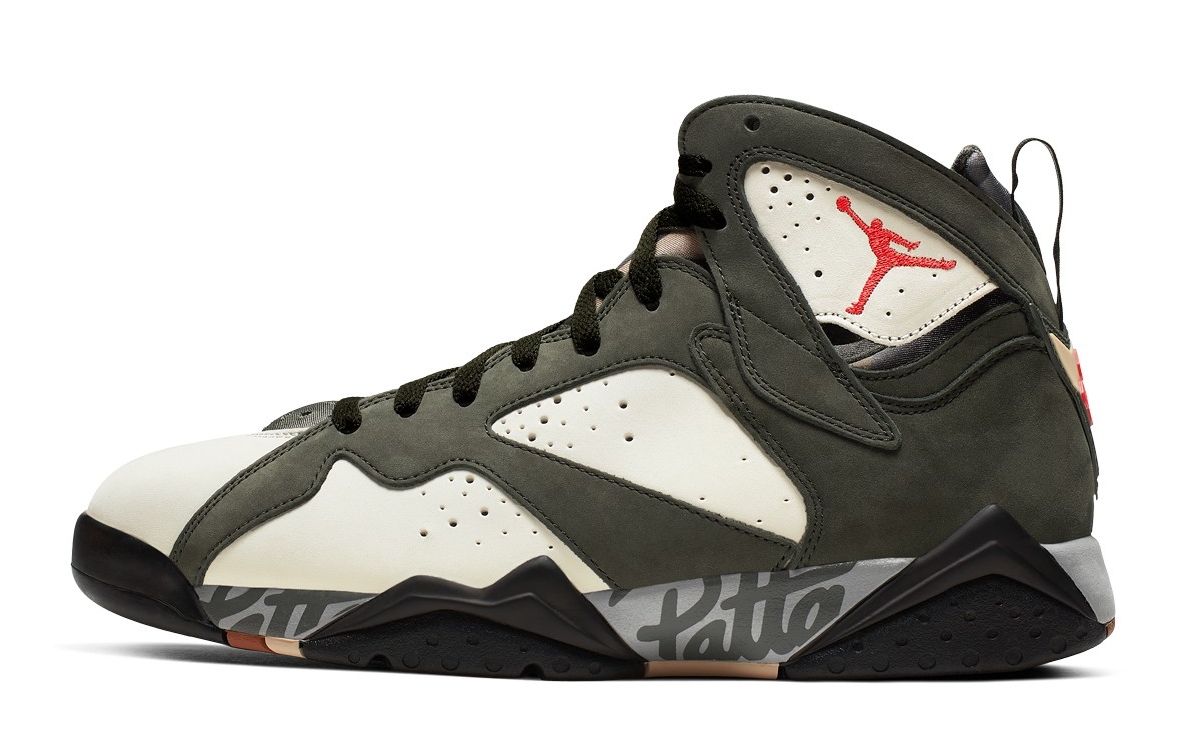 Dutch streetwear and sneaker boutique out of Amsterdam, Patta, was the first European brand to ever receive a Jordan collaboration and they're back again with their second new iteration of the Air Jordan 7 — combining pistachio tones with seasonal-ready browns and tans, for an earth-toned sneaker that's perfect for both the autumn and winter seasons.
The midsole features Patta branding with the phrase "Team Patta" printed along the heel tab, as well as bright red Jordan branding via an embroidered logo and a number "23" heel badge. Fans of Travis Scott's Jordan colorways will find a lot to love in the Patta Icicle.
The Patta Air Jordan 7 Icicle collaboration is set to drop on October 18th for a retail price of $200. Pick up a pair exclusively through Patta's online store or at physical locations in Amsterdam, Milan or London.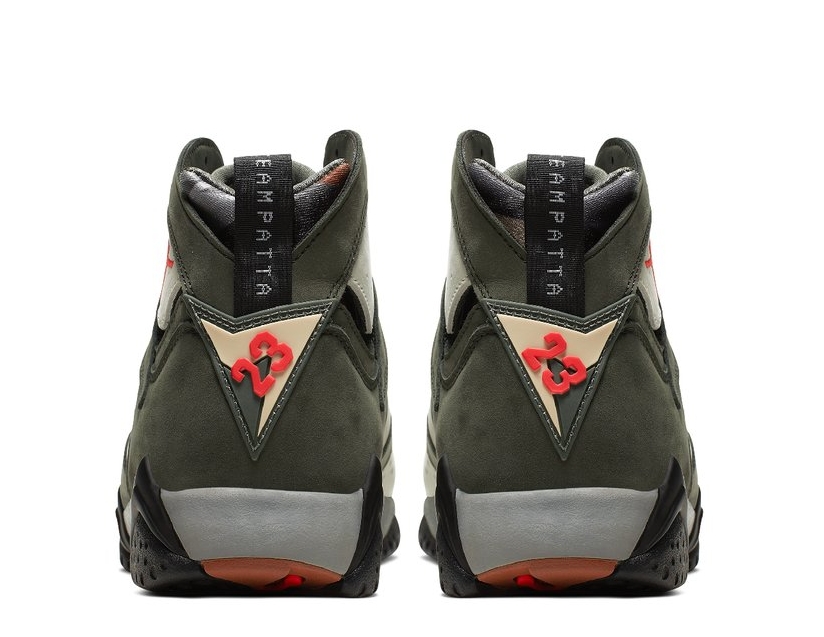 Agnès B x Carne Bollente Daphnis and Chloe Capsule
Inspired by traditional Greek frescoes, this new collection of graphic t-shirts from French designer Agnès B and French label Carne Bollente pays homage to the story of Daphnis and Chloe, depicting the lovers embracing our herding goats (as they do) throughout each design. The entire collection consists of multiple t-shirts, as well as a pair of socks, baseball hats, and a tote bag. Those are all well and good, but we're here specifically for the shirts which make great use of the fresco-influenced printing as well as vibrant color combinations.
The full collection is out now and available exclusively through the Agnès B webstore where the collection ranges from $49-$82.
Stüssy Archive Sale
Hardcore Stüssy fans looking to get their hands on some vintage pieces for cheap will be pleased to know Stüssy is gearing up for one of their Archive Sales. Unfortunately, the sale is exclusive to New York, where the former Soho Marc Jacobs store will play host to Stüssy's largest archive sale to date. Pieces will be cut down to 50% off of retail price and will include the coveted Stüssy Japan W-Line bikes, as well as retro varsity jackets and a silk tie from last season.
The New York Stüssy Archive sale will take place from October 18th until October 20th at 361 Canal St. New York, NY. If you can't make it out there, Stüssy has a permanent archive store in Santa Ana, California.
The Latest Palace Drop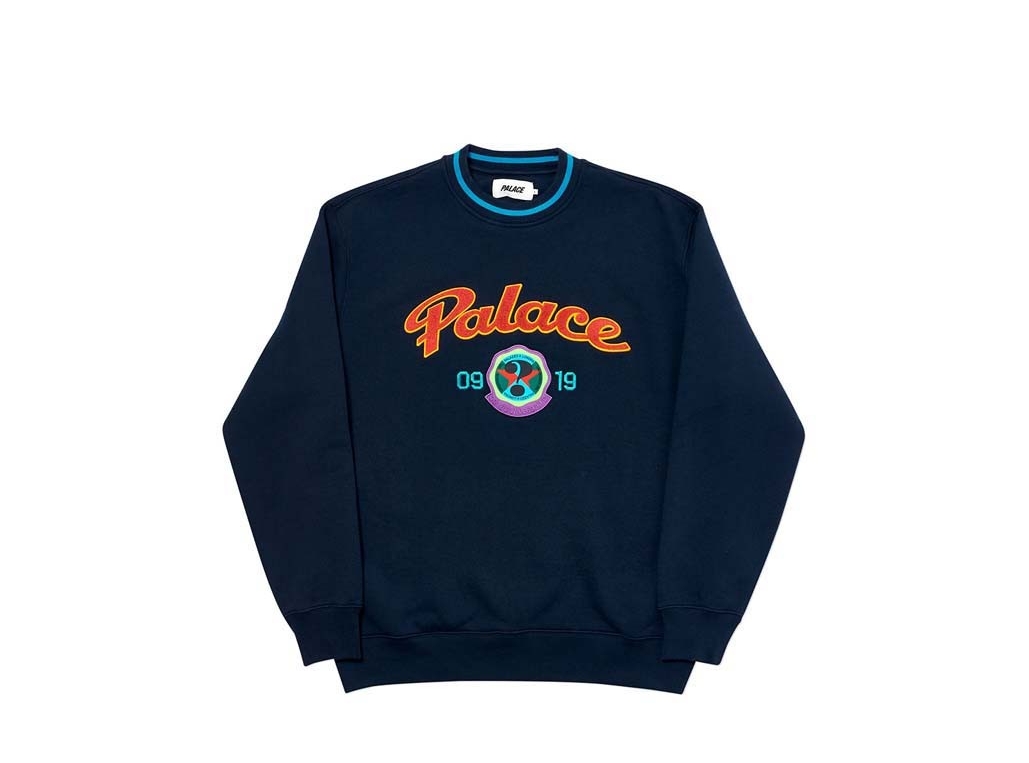 Palace is set for another massive drop this week with a collection of season-appropriate jackets, branded hoodies, umbrellas, graphic tees, and beanies. Highlights include the moon rise hoodie, releasing in black, yellow and white, as well as the P-Dura Shell color-blocked jacket, which comes with matching pants that are completely unnecessary.
…Unless you enjoy sounding like you're walking through a pile of leaves with every movement you make. Then go for it.
We're also digging on the beanies and simple Palace crew neck sweaters, if those aren't doing it for you we're sure you'll find something to love at Palace's site. Because seriously, this drop is absolutely massive.
The next Palace drop is set for October 18th, shop it at the Palace webstore.