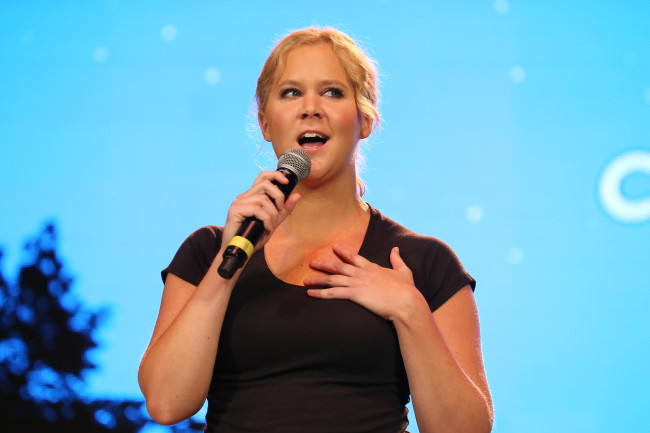 In addition to starring in a Judd Apatow film and crushing it on Inside Amy Schumer, comedian Amy Schumer fulfilled her duties as America's spirit animal by appearing on The Bachelorette to tear some of the contestants the new assholes they so rightly deserved. One of the segments in the episode had bachelorette Kaitlyn Bristowe's gentlemen (we use that term loosely) callers trying their hands at standup comedy so that Schumer could show them all who's boss:
In wake of Schumer's entertaining cameo, Robert Mills — SVP of alternative series, specials and late-night programming for ABC Entertainment — took to Twitter in an attempt to talk Schumer into being the star of the next season of The Bachelorette:
While this scenario is a pipe dream, Schumer is definitely having a moment. She's downright hilarious and — if her Friday Night Lights/rape culture sketch is any indication — could be the breath of fresh air The Bachelorette needs to reinvigorate the masses about "non-scripted" television.
And while Schumer is blowing up in our neck of the woods, we're willing to bet there's not much crossover between Inside Amy Schumer's target demo and the folks still watching Season 194 of The Bachelorette. So her starring in the show might introduce Schumer to a whole new audience.
The real question is, does she have time in her schedule? And if so, will ABC be able to afford the extra hours of sound editing required to make everything Schumer says network appropriate?