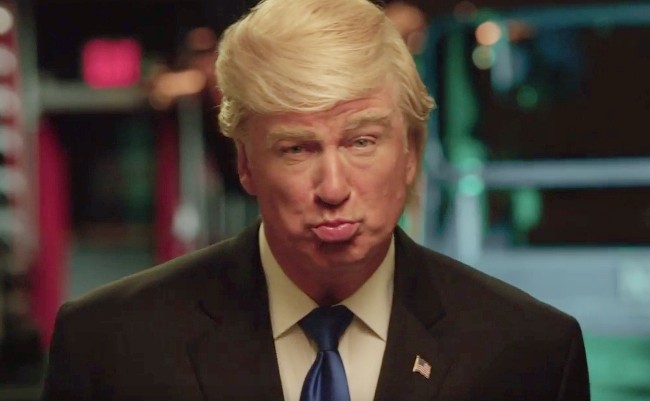 Alec Baldwin, who recently criticized the likes of Stephen Colbert for turning late-night shows into "grand juries," is getting his own talk show.
Sundays with Alec Baldwin will premiere on ABC following this Sunday's Academy Awards, an honor that's also gone to This Is Us, The Wonder Years, and… oh wait, that's the Super Bowl. No one knows what comes on after the Oscars, because everyone's too exhausted from four hours of awards to care. In the pilot episode, Baldwin welcomes Jerry Seinfeld and his SNL co-star Kate McKinnon "for wide-ranging conversations that touch on topics including the state of comedy in the current political climate to their lives and experiences pre- and post-fame," according to The Hollywood Reporter.
Going forward, Baldwin will aim to include two interviews per show, letting them collectively stretch the entire hour, save commercial breaks. Like his podcast, which has featured lengthy conversations with everyone from Barbra Streisand to Anthony Weiner, Sundays with Alec Baldwin will line up actors, comedians, politicians, and other newsmakers in the American pop culture sphere as guests. (Via)
ABC ordered the series for additional episodes (which do not have future airdates) following Sunday's "sneak peek," assuming Baldwin doesn't accuse any more women of "being silenced by that money" before then.
(Via The Hollywood Reporter)