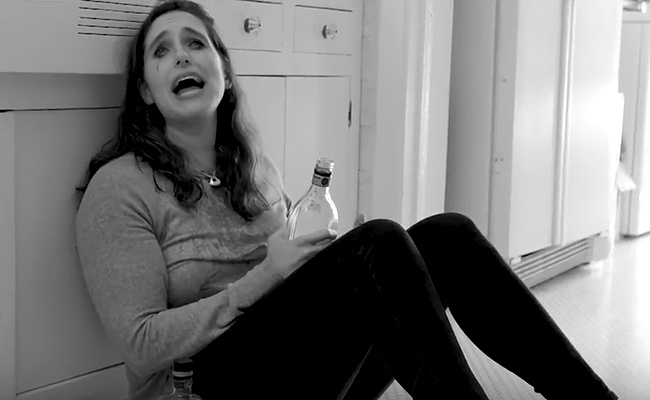 The 2018 Emmy Awards, hosted by Colin Jost and Michael "Hasn't Seen Nanette" Che, airs on September 17. You know what else is on that night? An Emmy-nominated series that will hopefully be an Emmy-winning series.
An Emmy for Megan is a comedy web series that tracks one Megan's quest — in this case, The Good Place writer (and all-around great Twitter follow) Megan Amran — to win an Emmy. The six-episode project was inspired by last year's Emmys ceremony, when she "saw that there are now short-form performance categories," Amran told us. "And I thought to myself… Wow. I can do that. I'm a good actor but I'm really good at short-form stuff in particular, so I think this category really worked out well for me." She's right: An Emmy for Megan was not only nominated for Outstanding Actress in a Short Form Comedy or Drama Series, but also Outstanding Short Form Comedy or Drama Series.
Look out, Christina Pickles!
The "most important piece of entertainment of the past 2,000 years" (so says its creator — Vegas agrees) will also air on IFC on Emmys night. In a statement, Amran said, "I hope you enjoy my web series on IFC. Since the internet is hard to access unless you have a smart phone or a laptop or a tablet or a desktop computer or an eBook reader or an iPod touch or a Smart TV or an Apple Watch, we've put it on cable television where it's easy to find." But it's still available online for anyone technologically intelligent enough to click "click here."