Does every animated series have a banned episode? It seems like it. Disney+ would rather you forget that season three of The Simpsons begins with "Stark Raving Dad," which isn't available on the streaming service because of its guest star, while the abortion-themed season episode of Family Guy, "Partial Terms of Endearment," is nowhere to be found on Hulu (but "When You Wish Upon a Weinstein" is on there). Even SpongeBob SquarePants has a banned episode, but there is an overly complicated way to finally watch it.
As noticed by Jason the Cartoon Fan on Twitter, "Mid-Life Crustacean," the season three SpongeBob episode attached to "The Great Snail Race," is on Paramount+, but only "if you're accessing it through Prime Video and not its own separate app." If you only have Paramount+, you still can't watch the episode. It has to be done through Paramount+ by way of Amazon Prime Video — or instead of trying to figure all that out, you can go to the source here.
"Mid-Life Crustacean" premiered in January 2003 and was banned 15 years later "following a standards review in which we determined some story elements were not kid-appropriate," Nickelodeon spokesperson David Bittler told the New York Times. The episode is about Mr. Krabs feeling old, so he joins SpongeBob and Patrick for a wild night out, including a panty raid.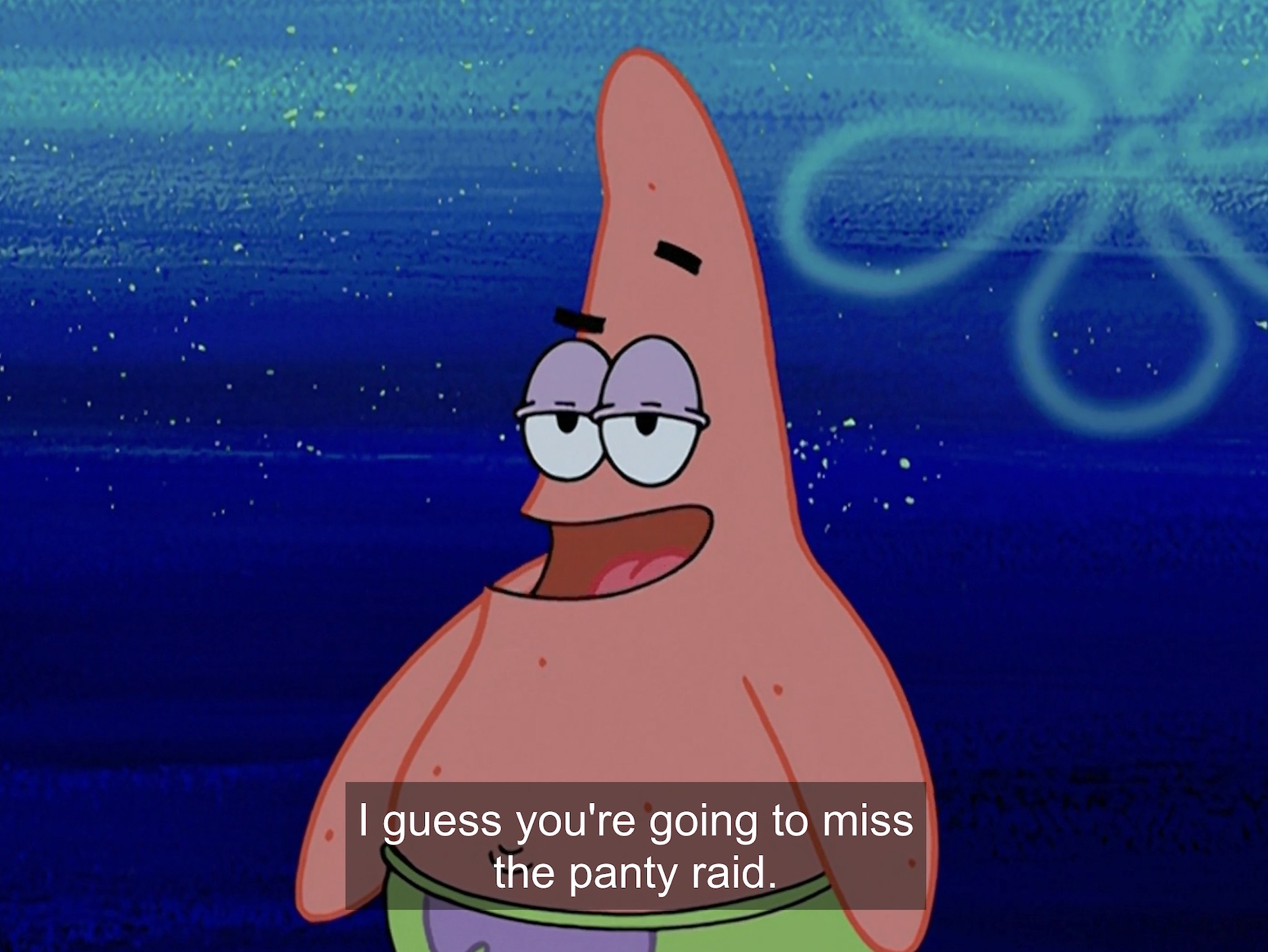 It's not a great SpongeBob episode, especially compared to season three all-timers "Chocolate with Nuts" or "Ugh," but it's good that the season can once again be watched in its entirety. Or you can buy the season three DVD and own a physical copy, which is good advice for all shows these days.