Last Updated: March 2nd
The best kind of TV is the kind that can be binged.
From animated comedies to tiger crime sagas, there's a little something for everyone here, but they all have one very important thing in common — they're mostly one or two season shows, so you can knock them out in one lazy weekend.
Related: The Best Guilty Pleasure Shows On Netflix Right Now
Narcos: Mexico
2 seasons, 20 episodes | IMDb: 8.4/10
Good news: Narcos is back. Even better news: This new season is basically an entirely revamped show, which means you don't need to be familiar with past installments to enjoy the wild ride. Diego Luna plays the new big bad, a drug lord looking to expand his reach, while Michael Pena plays the fed tasked with busting his operation. Luna looks to be thoroughly enjoying playing the sleazeball gangster-type, and since this installment is set in the 1980s, expect plenty of decadence, a killer soundtrack, and a ton of cocaine.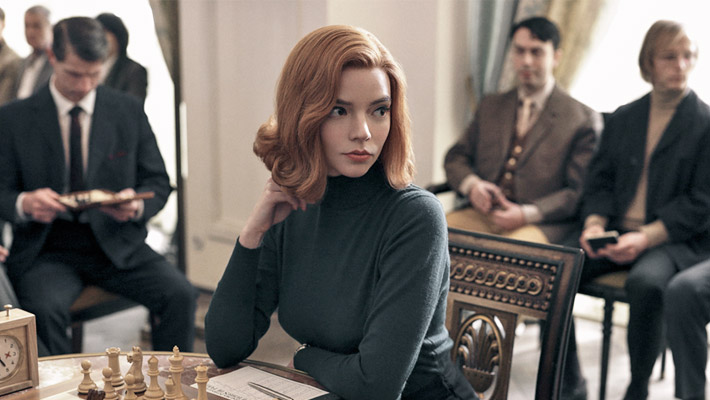 The Queen's Gambit
1 season, 7 episodes | IMDb: 8.8/10
You don't need to love chess to get obsessed with this drama from Scott Frank. That's because the board game is just the setting, the battlefield where all the real maneuverings and suspense take place. Anya-Taylor Joy and her mesmerizing stare are front and center here as she plays Beth Harmon, an orphan and chess prodigy whose quest for greatness is only eclipsed by her life-destroying addictions. It's a coming-of-age story wrapped disguised behind pawns and Sicilian defense tactics and it's one of the most captivating, thrilling series to land on the streamer in a long time.
Tiger King
1 season, 7 episodes | IMDb: 8/10
There are stories to bizarre, too mind-boggling to be true… and then there's this seven-part docuseries. Cults, queer romance, exotic cats — this true crime binge has it all. Is Joe Exotic, a gay, gun-loving conman running an exotic zoo out of his home in Oklahoma, a criminal or an American hero? Did animal rights activist Carole Baskin murder her husband and feed him to her tigers? Why are so many zoo employees missing limbs? These are just a few of the questions you'll ask while watching this train wreck. Have fun, kids.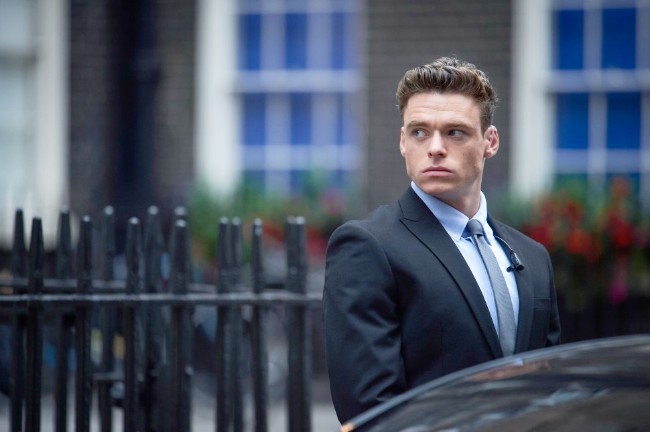 Bodyguard
1 season, 6 episodes | IMDb: 8.2/10
The UK's most popular new drama has made its way across the pond. The procedural thriller stars Game of Thrones' Richard Madden as David Budd, a military vet turned police officer tasked with protecting a high-profile politician during a particularly dicey time. There's plenty of suspense and action to string you along, coupled with a vulnerable performance by Madden, who ditches his King of the North swagger to play a man conflicted by his past and his present duty to his country. But the best thing about this series is how completely in the dark you'll be until the final episode airs. The show takes the kind of twists, turns, and risks that just don't happen these days, and they're done so masterfully, with more thought put into character development than actual shock and awe, that the cliffhanger endings of each episode will only leave you wanting more.
Russian Doll
1 season, 8 episodes | IMDb: 7.9/10
Natasha Lyonne stars in this Groundhog Day-from-hell remake about a woman who's forced to relive the last day of her life over and over again. It's been done before, but this series stands out thanks to its mix of dark humor and a tinge of the supernatural. Lyonne is one of the often overlooked OITNB stars, but it looks like this series is giving her a chance to show off her comedic chops as her character, Nadia, endures a constant loop of partying, dying, then waking up to do it all over again. As bleak as the premise is, Lyonne manages to find a silver lining, a universal message that basically read, "The world is sh*t, let's help each other out if we can."
The Haunting of Hill House
1 season, 10 episodes | IMDb: 8.9/10
Mike Flanagan knows how to do horror, and his latest series for Netflix, The Haunting of Hill House, is proof of that. The show, like the book off which it's based, follows the fractured Crain family as they try to make peace with their dark and twisted path. Of course, through some carefully-timed flashbacks, we see why the Crain siblings are so messed up: They lived in a haunted house as children, a house that eventually caused the death of their mother. There are plenty of thrills and frights to keep horror fans interested, but the real point of this show is investigating trauma and its lingering effects while testing the bonds of family. Makes sense that horror is the best way to do that.
Happy!
2 seasons, 18 episodes | IMDb: 8.3/10
On paper, Happy! feels more like an Adult Swim-inspired fever dream than a Syfy series. Disgraced detective-turned-hitman Nick Sax (Christopher Meloni) meets his new best friend and partner, a lovable blue unicorn that only Sax can see named Happy (voiced by Patton Oswalt), who tasks him with rescuing a young girl who's been abducted by a maniac Santa Claus. It's a ridiculously violent and dark, with Sax getting hurt more than Harry and Marv in both Home Alone movies combined, with enough comedy and twists to keep you bingeing episode after episode. It's a fun, over-the-top show, and it relishes in its unique elements.
Salt, Fat, Acid, Heat
1 season, 4 episodes | IMDb: 7.8/10
Salt, Fat, Acid, Heat is the kind of food show you probably haven't seen before. For starters, it features more female chefs and cooks of color than any show of its kind, led by host, author, and chef Samin Nosrat. It's also less concerned with focusing itself in one area – it's not a competition show, a profile series, or a travel documentary – instead, seeking to find the commonalities between different food communities around the world. It's also demystifying the art of cooking good food so any aspiring chefs, take note.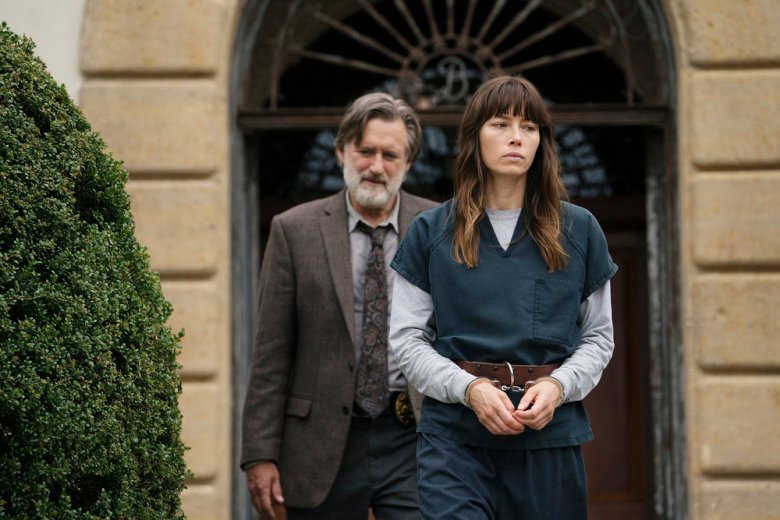 The Sinner
3 seasons, 24 episodes | IMDb: 8/10
Another great mystery series, this drama starring Jessica Biel and Bill Pullman puts its own spin on the genre. Instead of working towards the whodunnit of a crime, the series jumps off with Biel bloodying up a stranger on a family beach outing. From there, we're left to work out the "why" of the crime, a journey that takes the characters decades into the past and visits some questionable characters along the way. It doesn't always work, but when The Sinner does get it right, it's an excellent meditation on trauma and how the psychological effects of it can ruin a person's life. There are three seasons in total, but as an anthology-esque show (with the first season being the strongest), it can certainly be broken up into several binges.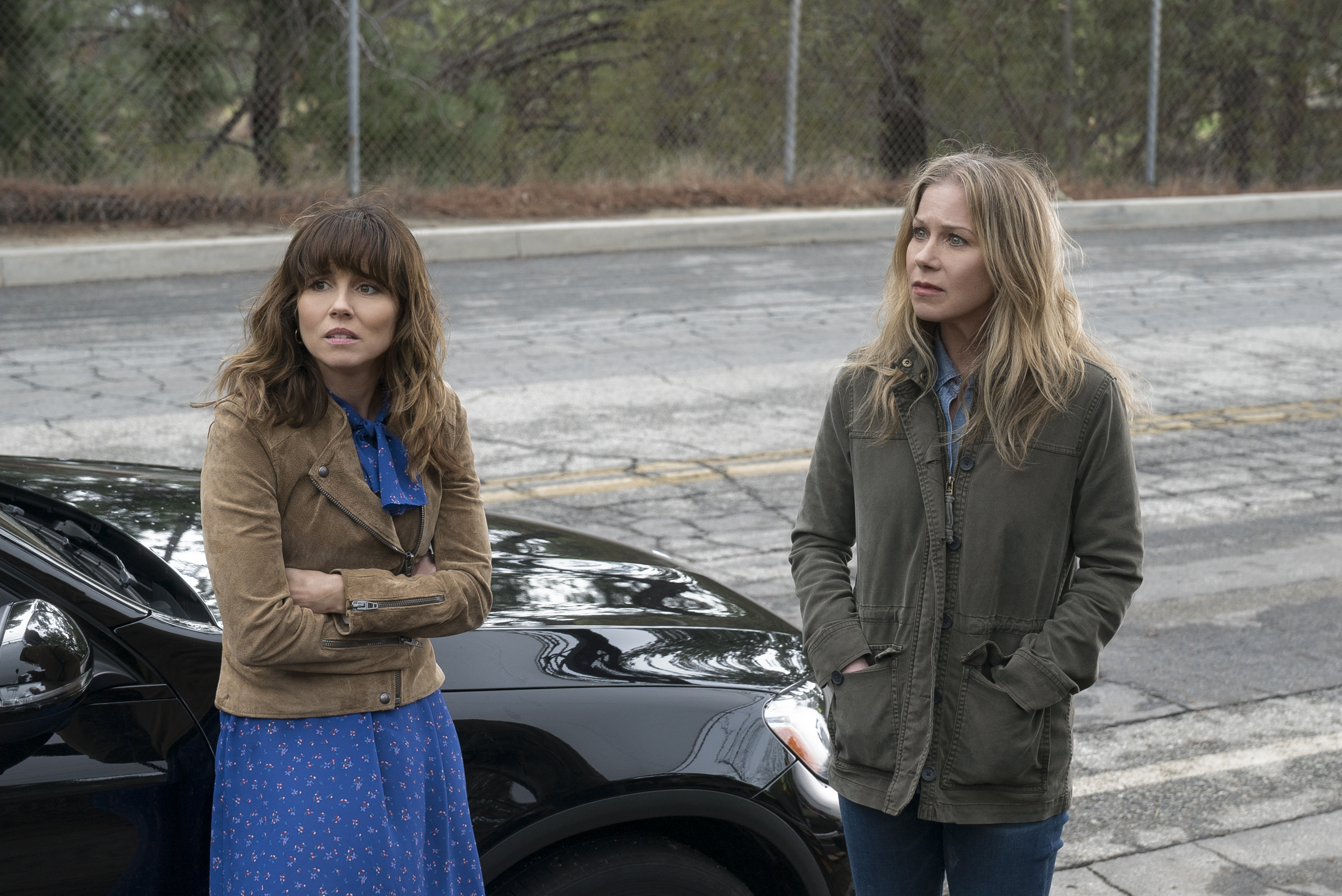 Dead To Me
2 seasons, 20 episodes | IMDb: 8.2/10
Christina Applegate returns to TV with this grief-com about a woman trying to pick up the pieces after her husband is murdered in a horrible hit-and-run accident. Applegate plays the angry, grieving widow with equal parts humor and empathy while Linda Cardellini plays her sunny, optimistic best friend. The two meet in a grief group and navigate the challenges of moving on after loss while also solving a murder mystery. There's no way you'll know what to expect here, which is half the fun of watching, plus with only 10 episodes at half an hour each, this is a show you can easily consume in a day.