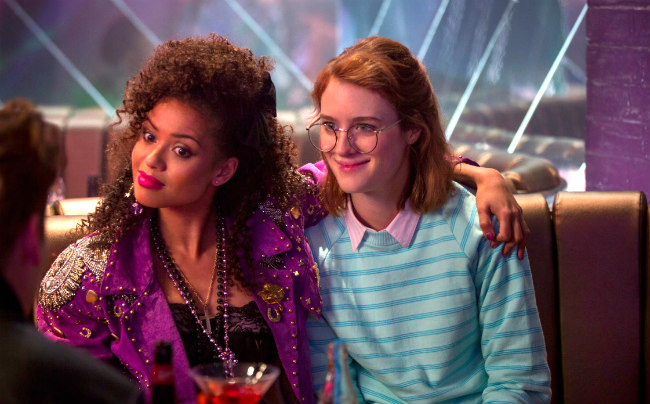 The first thing that comes to mind when you think "science fiction" might be lightsaber battles or spaceships zipping from galaxy to galaxy. But the diverse genre has more to offer than just candy-colored thrills and new alien species. The other side of that coin is the slow-burning dread that can creep in around the edges of life. The changes to reality may be subtle, but they can still pack quite a punch.
Black Mirror is this second type of sci-fi, imagining a not-so-distant future with the technological advances that feel like a natural extension of the world we live in now. Against the backdrop of the unchecked tech, Black Mirror juxtaposes the human against the artificial. Some of these reveries on the human condition will leave viewers shaken up, while others might be more likely to induce an eye roll. Let's take a look at the best Black Mirror episodes and the ones that probably should have remained a fever dream.
23. "Arkangel"
Season 4, Episode 2
Directed by Jodie Foster and starring Rosemarie DeWitt, the expectations for "Arkangel" were rather high. Unfortunately, the story beats are all too familiar, proving that sometimes you can see a Black Mirror twist coming. When new technology allows a mother (DeWitt) to censor what her daughter sees and also tracks her every move, things go expectedly awry. The danger that sets off the mother's choices feels relatively low stakes compared to the horror in other episodes, making the violent end both expected and unearned.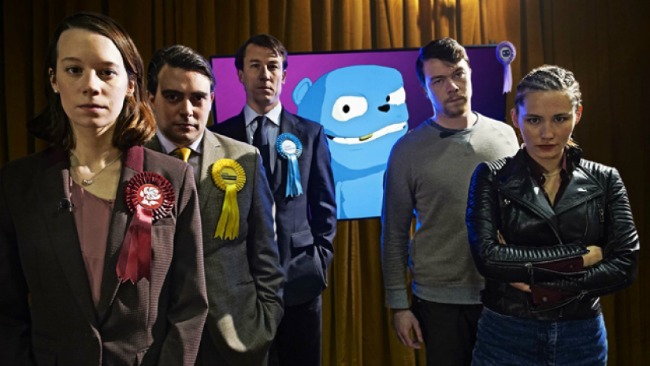 22. "The Waldo Moment"
Season 2, Episode 3
While it feels surprisingly prescient following the 2016 election, "The Waldo Moment" just doesn't have the cleverness to put it in the top ranks of Black Mirror. When a failed comedian (Daniel Rigby) and his cartoon character, Waldo, get roped into an election, the lines between entertainment and politics get uncomfortably blurred. Waldo was once a tool to poke fun of the stuffy political class, but that doesn't mean that he is a better alternative in the long run. Despite these heavy themes, "The Waldo Moment" doesn't have that much to say. Government is a serious business that shouldn't be controlled merely by the loudest voices, but Waldo is probably not the best mouthpiece for that truth.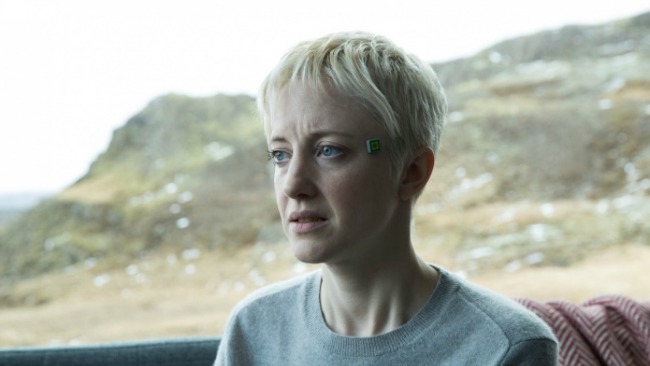 21. "Crocodile"
Season 4, Episode 3
Andrea Riseborough has been on the cusp of stardom for a while, and this episode is proof of why. Playing the increasingly desperate Mia, you can feel her start to fray as her perfectly constructed life (she is a celebrated architect, after all) is threatened by a dark secret from her past and a new sin in the present. Despite Riseborough, "Crocodile" still falls a bit flat. Black Mirror uses memory access to the detriment of its characters to greater effect in "The Entire History Of You," so while "Crocodile" amps up the stakes, the emotional payoff just isn't there.
20. "Shut Up And Dance"
Season 3, Episode 3
Sometimes Black Mirror leans a little too hard into nihilism, and "Shut Up And Dance" is the clearest example of that tendency. When a seemingly kind young man (Alex Lawther) accidentally downloads a program that records his every move through his laptop camera, he is blackmailed into a series of increasingly dangerous actions or a video of him masturbating to internet pornography will be released. He's helped by another blackmailed man (Jerome Flynn) and things get increasingly bleak as the episode builds towards a devasting conclusion. Lawther and Flynn are both good, but the episode will make you feel like you require a Silkwood shower and is not for the faint of heart.
19. "Men Against Fire"
Season 3, Episode 5
In this look at military life and the political agendas behind it, soldiers are hunting down and eliminating "roaches," mutated human beings that are seemingly a danger to society. As Stripe (Malachi Kirby) hunts down these roaches, an attack leaves him with a different view on the situation. After his government-issued interface ends up damaged, he starts to see the roaches for what they really are, rather than how the higher-ups want them to be seen. "Men Against Fire" has a lot to say about the extent of power given to the government and how that can corrupt, but unfortunately the ugly metaphor doesn't quite land.
18. "Rachel, Jack and Ashley Too"
Season 5, Episode 3
Miley Cyrus self-referentially plays a glossy pop star who's not unlike Hannah Montana but one who at times covers Nine Inch Nail tunes. That's perhaps the most interesting aspect of this episode, which rests largely upon the gimmick of casting Cyrus and assuming that all the other pieces will slide into place. Unfortunately, the episode fails to connect, given that the premise is already well-treaded within this series, with a protagonist's soul leaving their body, only to find a new host within an Alexa-like virtual home assistant/friend who's under the care of a teenage fan. Not much sets this episode apart from different (yet similarly grating) Black Mirror episodes other than the featured star.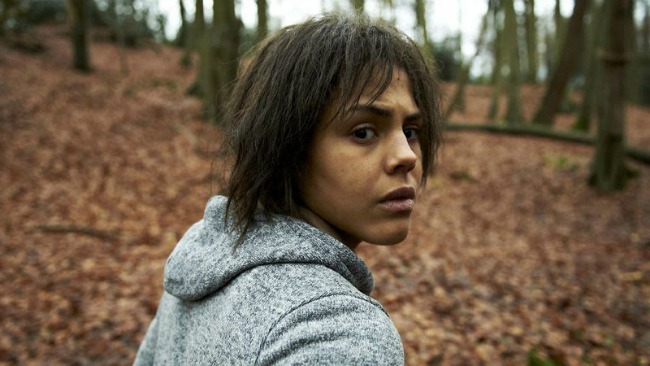 17. "White Bear"
Season 2, Episode 2
"White Bear" feels the more like a traditional horror film than any other episode of Black Mirror, as an amnesiac woman (Lenora Crichlow) is being chased by gun-toting "hunters." With no memory of how she found herself here or why she is being pursued, she tries to piece enough information together in order to survive. As crowds record her struggle, she soon finds that the scenario is nothing like she could have imagined. The action of "White Bear" may feel a bit standard, but the twist ending is easily one of Black Mirror's darkest.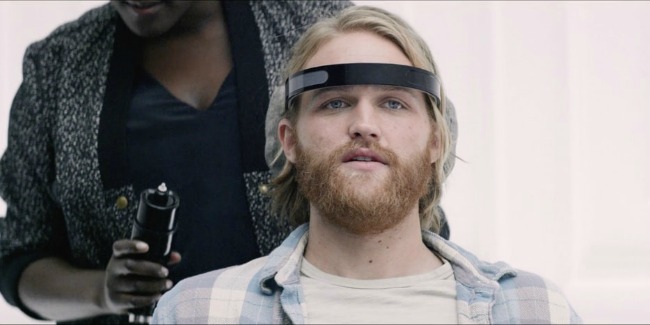 16. "Playtest"
Season 3, Episode 2
"Playtest" is every traveler's nightmare. When a banking error strands a young American (Wyatt Russell) in England, he agrees to participate in a new video game test in order to earn enough money to get home. What starts out as a fun exercise in augmented reality soon becomes a house of horrors that pushes his mind to the brink of breaking. Jump scares in a video game are one thing; jump scares in real life are another monster entirely. After the credits roll on this one, you may side-eye your Playstation for a few days after.
15. "Black Museum"
Season 4, Episode 6
When Nish (Letitia Wright) stumbles into the Black Museum, an exhibit of authentic criminal artifacts, you can't help but feel an overwhelming sense of dread the deeper she heads into the labyrinth of sinister history. As the episode flashes back to stories about some of the items on display, viewers see the stories of good intentions gone horribly awry each time. Revenge and shifting power dynamics soon starts to creep into every scene, culminating in a violent and yet necessary denouement that viewers won't see coming.
14. "Bandersnatch"
Interactive Movie
The choose your own (bleak) adventure elements at the heart of "Bandersnatch" overshadow the dark story about a young programmer (Fionn Whitehead) in the process of developing a computer game in 1984 while battling through insecurity, guilt, paranoia, and the effects of obsession. As with the best Black Mirror episodes, though, "Bandersnatch" reveals something about human nature. It's just that the lesson is a bit more direct and customized this time thanks to our active role in the process. Numerous endings are possible — some bloody, some trippy — turning "Bandersnatch" into the ultimate in subjective art. Love it or hate it, at least part of the credit or blame falls to you, though, making this an inarguably interesting creation. Even the controversy about how long it keeps and how it uses the data gleamed from the exercise in interactive entertainment is interesting in a meta sort of way.
13. "Hated In The Nation"
Season 3, Episode 6
"Hated In The Nation" is easily one of the downright strangest episodes of Black Mirror, and for the most part, it works. Two detectives (Kelly McDonald and Faye Marsay) are investigating a series of murders that are somehow linked to social media targets. With the hashtag "#DeathTo" seemingly pointing out the next person to die, the detectives have to solve the crime when they find themselves targeted as well. Throw in some killer robot bees and you've got one strange episode. While it is not the most subtle diatribe ever made about the toxicity of social media, it is undoubtedly effective.
12. "Fifteen Million Merits"
Season 1, Episode 2
"Fifteen Million Merits" might showcase the bleakest history on Black Mirror. As humans are trapped in a totally automated space where they create power through cycling, earning merits, they are completely engulfed in a sensory overload. With screens filled with either over-the-top reality game shows or hardcore pornography, each person dreams of someday earning enough merits and leaving the bikes behind. When Bing (Daniel Kaluuya) falls in love with Abi (Jessica Brown Findlay), he gifts her his stock of 15 million merits as a ticket out of the system. Unfortunately, this is Black Mirror, so this kind gesture has unintended and devastating consequences.
11. "Metalhead"
Season 4, Episode 5
The fourth season of Black Mirror is easily its most divisive, and "Metalhead" is at the crux of that debate. Some people hate the stark thriller, while others are very into the sparse and terrifying chase. Shot entirely in black and white, the episode follows a woman (Maxine Peake) on the run from "dogs," robotic guard drones that swarm over the barren landscape. "Metalhead" is a masterwork of building tension, focused on a simple story of survival. You might love it, you might hate it, but you will definitely have an opinion about it.
10. "Hang The DJ"
Season 4, Episode 4
Netflix saw how well-received "San Junipero" was in the third season, and as one of the only strictly romantic Black Mirror episode, "Hang The DJ" is a fun spiritual successor. When a new dating app (think Tinder but too far) allows couples to know exactly how long their relationship will last, people agree to stay in the walled-off System in order to find their perfect match. Though Amy (Georgina Campbell) and Frank (Joe Cole) match for a mere 12 hours, they click better than either of them expected. As they are shuffled through other relationships, they can't get each other out of their minds. Will they find their way back to each other? Or will the System keep them apart? If Black Mirror wants to have a few more happy endings, "Hang The DJ" is proof the show knows how to stick the landing.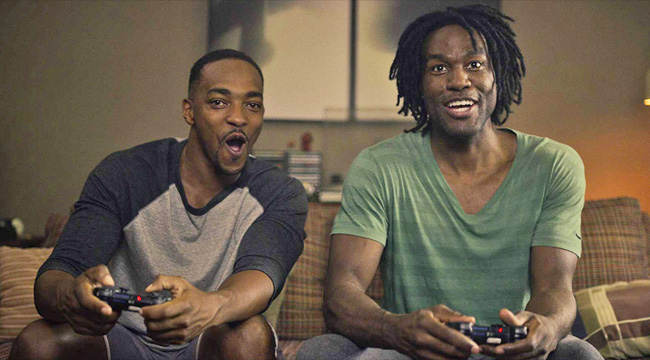 9. "Striking Vipers"
Season 5, Episode 1
Avengers star Anthony Mackie and Aquaman's Yahya Abdul-Mateen II play pals who get a little too wrapped up in their shared video game obsession. That's the simple version of what happens, but in true Black Mirror fashion, all is not what it seems. What actually transpires threatens the fabric of the marriage between Mackie's character and that of Nicole Beharie. The story's a poignant portrait of alienation within relationships and the heartbreaking lengths that one will go to try and salvage a marriage when one party has already checked out to no fault of the other. It's beautifully acted and not too far off base from reality.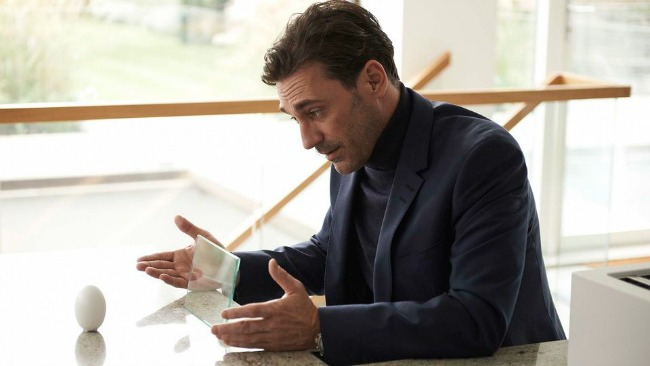 8. "White Christmas"
Season 2, Christmas Special
Nothing says Christmas cheer like suicide and psychological torture, right? Jon Hamm takes the charm he exhibited in Mad Men to the next scary degree as Matt, a man who can talk his way into and out of any situation. Using optical implants and "Eye Link" technology, he helps clients make choices in real time, which ends up taking an extremely dark turn. In a world where you can "block" people in real life like you would online, Matt's actions have some pretty dire consequences. When he and Joe (Rafe Spall) are staying in a remote cabin for work, the two men get to talking about their pasts and dark secrets come to the surface. The twists feel a bit cruel, but ultimately earned. "White Christmas" is all about power: who has it, who's earned it, and who should be the one to wield it. As with real life, it is often those who deserve it least who find themselves with too much.
7. "National Anthem"
Season 1, Episode 1
Honestly, the litmus test of whether or not Black Mirror was a show for you came in its very first episode. When a beloved member of the Royal Family is kidnapped, the Prime Minister (Rory Kinnear) is given a horrifying choice: let her die at the hands of the terrorist who is holding her captive, or have intercourse to completion with a pig on live television. It's a simple premise but paints a vivid picture of how people consume media. As the frenzy surrounding the PM's decision reaches a fever pitch, it becomes impossible to look away. Black Mirror wanted people to know what it was right out of the gate, and oh does it leave an impression.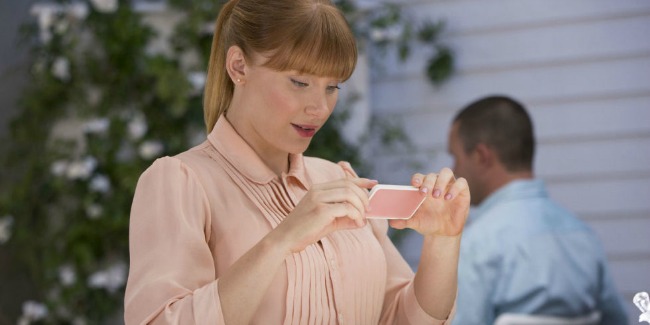 6. "Nosedive"
Season 3, Episode 1
In a world fueled by Instagram likes and Snapchat streaks, "Nosedive" feels uncomfortably real (truly, this is the Black Mirror way). Director Joe Wright constructs a world where your online life and your "real" life are blended into one, where each person is assigned a number that has actual consequences on how easy your life can be. When a woman's (Bryce Dallas Howard) social standing is called into question when she gets a handful of bad scores, she becomes increasingly desperate to raise her number to where she thinks it should be. As she gets more and more manic, the facade starts to chip away and she finally starts to see the system for what it really is: bullsh*t. Easily Black Mirror's funniest episode, "Nosedive" is essential viewing for casual viewers and completists alike, even if it will make you want to delete your Twitter feed, like, yesterday.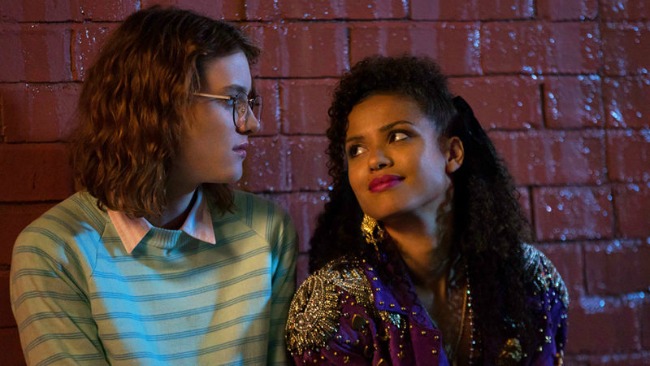 5. "San Junipero"
Season 3, Episode 4
Black Mirror tends to inspire existential dread more often than not, but "San Junipero" proves that an episode could still be meaningful and have a happy ending. When the nebbishy Yorkie (Mackenzie Davis) meets the vivacious Kelly (Gugu Mbatha-Raw), the two women embark on a slightly tortured but ultimately uplifting courtship against the backdrop of the '80s. The sci-fi twist doesn't come until the very end, and it's a doozy, but ultimately this is the story of an unconventional romance that is given the chance to blossom despite the odds. You may not be able to hear "Heaven Is A Place On Earth" without getting a little misty ever again.
4. "Smithereens"
Season 5, Episode 2
Topher Grace plays a tech god who may or may not resemble Twitter's Jack Dorsey in a story that initially patterns itself after a crime drama in which a sketchy Uber-esque driver (Andrew Scott of Sherlock) takes a hostage. This episode stuffs itself full of seeming clichés that turn themselves on their heads, and what's truly frightening is that this nightmare is a plausible scenario that could play out any day and to anyone with no leap of logic and no time jump into the past or future. The less said about the plot the better here, but Grace delivers a crushing performance, and Scott keeps everyone guessing about his character's motives, all the way through those final, devastating shots.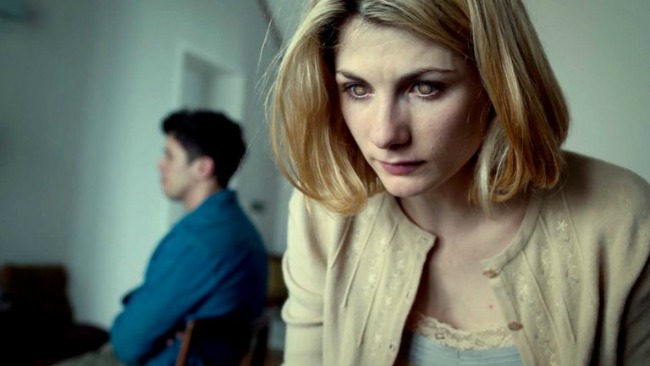 3. "The Entire History Of You"
Season 1, Episode 3
When a man (Toby Kebbell) suspects that his wife (Jodi Whitaker) is having an affair, they both tap into their "grains," a small implant that allows them to access (and obsess over) their memories, in order to piece together an explanation. As the couple tears each other apart through the detailed accounts of every small grievance that grew into a larger problem over the course of their marriage, viewers are left with an uncomfortable truth: yes, remembering your history is important to who you are as a person, but not at the expense of your present. Black Mirror has had plenty of horrifying images over the course of its four seasons, but the blank-eyed stares as the couple goes through deadeningly routine intimacy is one of the most upsetting and poignant.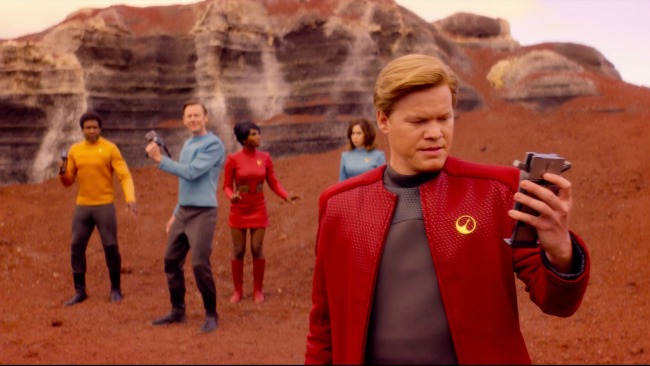 2. "U.S.S. Callister"
Season 4, Episode 1
While nerd culture can be a beautiful and inclusive section of the pop zeitgeist, the gatekeeper mentality that festers in the heart of many male fans can be an unfortunate sore on the face of the movement. "U.S.S. Callister" cuts right to the heart of that toxic strain, after an entitled Star Trek-esque fanboy (Jesse Plemmons) traps people who have "wronged" him in a space-based simulation. While he appears to hold all the strings, his new coworker (Cristina Milioti) refuses to take his capricious god schtick lying down. "U.S.S. Callister" succeeds on every level, not only critiquing the culture but also creating a compelling space opera in the process
1. "Be Right Back"
Season 2, Episode 1
While Black Mirror certainly has some high-stakes episodes, the intimacy of "Be Right Back" is what makes it a true masterpiece. When Ash (Domhnall Gleeson) dies in a car accident, his girlfriend Martha (Hayley Atwell) uses a new technological service to bring her social media-obsessed partner "back to life" with a synthetic replica that is almost as good as the real Ash. However, Martha soon realizes that this thing that she's brought into her home is just a reminder that the love of her life is dead. Relationships are the little moments that are built between two people, not an artificial synthesis of what a person projected online. Atwell is magnetic as a woman desperate in her grief, and the emphasis on human emotion puts "Be Right Back" at the top of the list.