Last Updated: March 8th
A good fantasy series isn't just made up of witches or wizards or fairytales or demons. It has to have the ability to transport you to an alternate reality. It needs the kind of world-building magic capable of making you overlook the fact that it's make-believe. Demon slayers, Arthurian legends, fairy queens, wizarding schools — none of these really exist, but a good fantasy series makes us forget all that by gifting us eccentric, memorable characters sorting through issues rooted in reality. And yeah, it also needs a bit of magic, a touch of the supernatural, a heaping helping of imagination.
Here are some of the best fantasy series currently streaming on Netflix and fully capable of ferrying you to a reality much more interesting than our own.
Related: The Best Fantasy Films On Netflix Right Now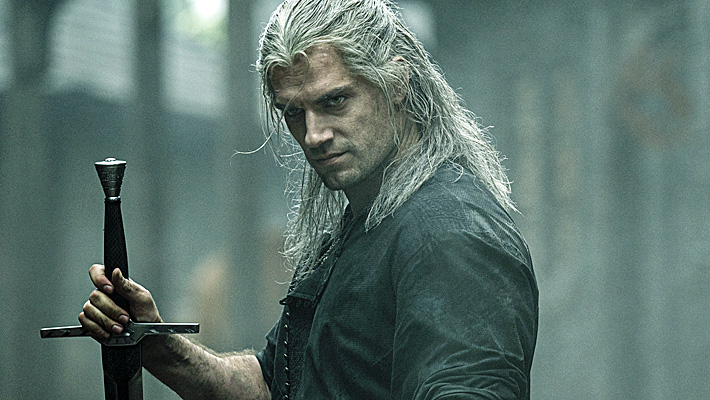 The Witcher
1 season, 8 episodes | IMDb: 8.5/10
Henry Cavill leads this fantasy epic based on a best-selling series of books and a popular video game franchise. The expectations are high, but they're more than exceeded by Cavill, who plays a mutated monster hunter named Geralt. Showrunner Lauren Schmidt Hissrich laid out for us the changes she made from page to screen, introducing key characters like the sorceress Yennefer and the destined princess Ciri early on, changes that take this show to the next level. It's a cross between a police procedural and a Lord Of The Rings-style adventure. You'll love it.
The Umbrella Academy
2 seasons, 20 episodes | IMDb: 8/10
Superhero team-ups are a dime a dozen, but the TV adaptation of this award-winning comic series created by Gerard Way — yes, the lead singer of My Chemical Romance — feels wholly unique and thus, totally refreshing. The show follows the story of seven kids, all born on the same day to mothers who didn't even know they were pregnant. They're adopted by a mysterious billionaire and trained to use their supernatural abilities to fight evil in the world, but when they grow up, their dysfunctional upbringing catches up with them, and they're left struggling to live normal lives. It's all kinds of weird, which is exactly what the genre needs right now.
Chilling Adventures of Sabrina
4 seasons, 36 episodes | IMDb: 7.5/10
Kiernan Shipka stars in this witchy revival of a sitcom classic. This Sabrina Spellman is darker than what millennials are used to. As a half-mortal, half-witch, Spellman is an outcast with the magical community and the first season explores the cult-like fervor of magic users, their worship of Satan, and why Sabrina is being pressured to sign her name over to the Dark Lord. The show also tackles issues of romance, friendship, and sexism in clever, crafty ways and with season two newly released, expect things to get even more nightmarish for the Spellman clan.
Outlander
4 seasons, 45 episodes | IMDb: 8.4/10
At first glance, this bodice-ripper from Starz reads like the television adaptation of a dime-store paperback romance novel. It's got time travel, sexy Scottish men in kilts, an arranged marriage, even a bit of witchcraft. But the show, starring Caitriona Balfe and Sam Heughan, elevates itself beyond those tropes, touching on everything from love and loss to the politics behind some of history's most infamous conflicts. From the highlands to the French court, the series delivers awe-inducing visuals, career-making performances, and the kind of drama to keep you hooked.
Cursed
1 season, 10 episodes | IMDb: 5.8/10
Katherine Langford ditches high school drama for an Arthurian adventure in this Frank Miller-created series based on a best-selling YA fantasy book. Langford plays Nimue, a powerful young woman (with a mysterious gift), who eventually becomes the legendary Lady of the Lake in the OG legend of King Arthur. But before that, she has a key role to play in the fight against the terrifying Red Paladins, who are destroying the kingdom, and she'll need the help of a destined mercenary and Merlin to do it.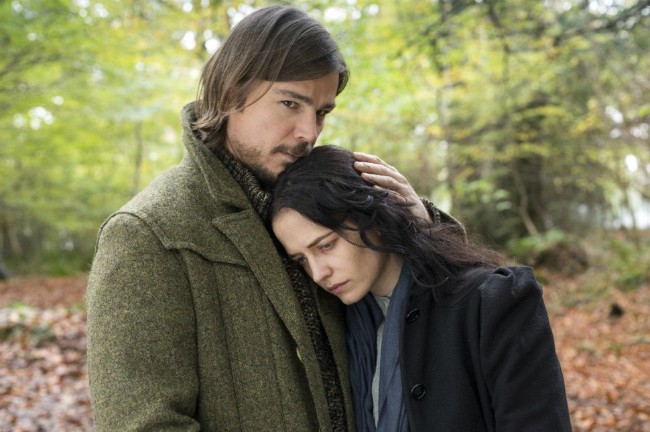 Penny Dreadful
3 seasons, 27 episodes | IMDb: 8.2/10
Penny Dreadful has Eva Green in all her raspy-voiced brilliance and is basically 19th-century Gothic literature porn brought to the small screen. This should be all you need to find yourself sufficiently hooked, but just in case, the show follows a cast of colorful characters — Dorian Gray, Victor Frankenstein, the Creature — led by Green, who plays a quiet anti-heroine doing her best to fight the forces of the underworld, and Josh Hartnett as the impetuous American who detests violence and has his own murky past. It's full of horror and romance, and the kind of macabre that defines the genre.