Last Updated: June 9th
A good fantasy flick comes in plenty of shapes and sizes. It can be a blockbuster trilogy about a group of hobbits journeying through Middle Earth. Or a romance about to star-crossed lovers battling evil witches and befriending flying pirate ship captains. Maybe it has a bit of magic. Maybe it's a grim reimagining of a childhood fairytale. Whatever the backdrop, the most important thing about a fantasy film is its ability to transport us to a different world, to make us believe in the unbelievable.
Some of the films on this list are sprawling epics, some sport A-list casts, and some take us on an outrageous, zany ride through the imagination, but all of the best fantasy films on Netflix are worth a spot on your queue.
Related: The Best Fantasy Shows On Netflix Right Now
Underworld (2003)
Run Time: 121 min | IMDb: 7/10
We have this movie to thank for putting Kate Beckinsale, and her skin-tight catsuit, on the map. The story follows Beckinsale's Selene, a centuries-old death dealer, who's gotten pretty good at killing off Lycans, which are currently at war with vampires. When a human is brought into the mix, Selene ends up uncovering the truth about the feud between species and starts kicking ass for her own pleasure. No one can wield two Glocks while also doing acrobatic somersaults like Beckinsale, y'all.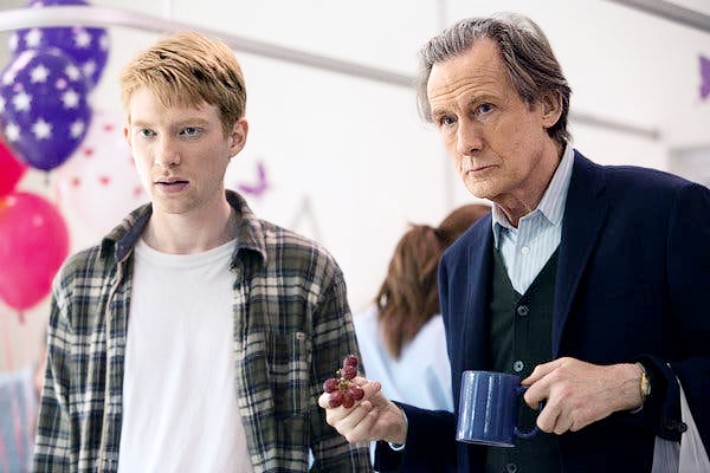 About Time (2013)
Run Time: 123 min | IMDb: 7.8/10
Rachel McAdams and Domhnall Gleeson star in this quintessentially British romantic comedy about a young man who discovers he can travel through time and uses his gift to change his life. Gleeson plays Tim, an affable guy who, on his 21st birthday, learns the men in his family inherit a rare gift — they can travel through time. Tim uses this gift to improve his love life, with varying results, and to spend more time with his ailing father (played perfectly by Bill Nighy). McAdams plays Tim's love interest, Mary. Is it strange that she's in yet another romantic time travel flick, sure? But her chemistry with Gleeson and the British humor on display make this an enjoyable, almost realistic fantasy watch.
Groundhog Day (1993)
Run Time: 101 min | IMDb: 8/10
Bill Murray has some great comedies living on his resumé, but none are as iconic, or at least, well-loved as Groundhog Day. That's because watching Murray play a surly weather-man forced to relive the same day over and over again is basically a comedy goldmine of a plot. At first, Phil (Murray) enjoys the time loop, binge-drinking, filming some half-hearted news segments in a hick town in Pennsylvania, having one-night stands, etc, but eventually, he realizes that in order to escape his never-ending bed-and-breakfast hell, he's got to better himself, not an easy task. Again, this is a fairly tame interpretation of fantasy, but really, are you mad it's on this list?
Pan

's Labryinth (2006)
Run Time: 118 min | IMDb: 8.2/10
Guillermo Del Toro's fantasy war epic focuses on a young girl named Ofelia, who grows up during a time of political unrest in her native Spain after a brutal Civil War ravages the country. Ofelia escapes the horrors committed by her stepfather when she accepts a challenge from a magical fairy, who believes her to be the reincarnation of Moanna, the princess of the underworld. If she completes three tasks, she'll achieve immortality. The film is a play on folklore and fables from Del Toro's youth, but there's an undercurrent based in reality — the real cost of war — that grounds this film and makes it even more compelling.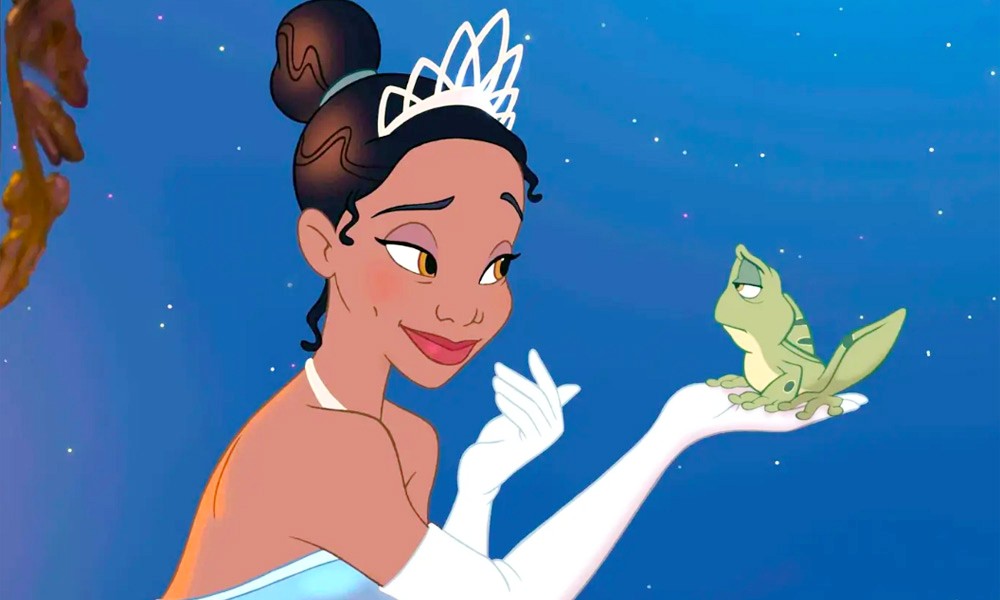 The Princess and the Frog (2009)
Run Time: 97 min | IMDb: 7.1/10
Anika Noni Rose and Oprah Winfrey voice this imaginative Disney flick about a waitress in New Orleans with dreams of leaving her small-town life behind. Rose plays Tiana, a young woman who hopes to one day open up her own restaurant who gets entangled in a magical adventure when she makes the mistake of kissing a frog — who's really a prince named Naveen that's been cursed by a Voodoo doctor. When Tiana also turns into a frog after the smooch, the two are sent on a journey through the bayou, outrunning demons and hunters in order to find a real princess for Naveen to kiss before midnight.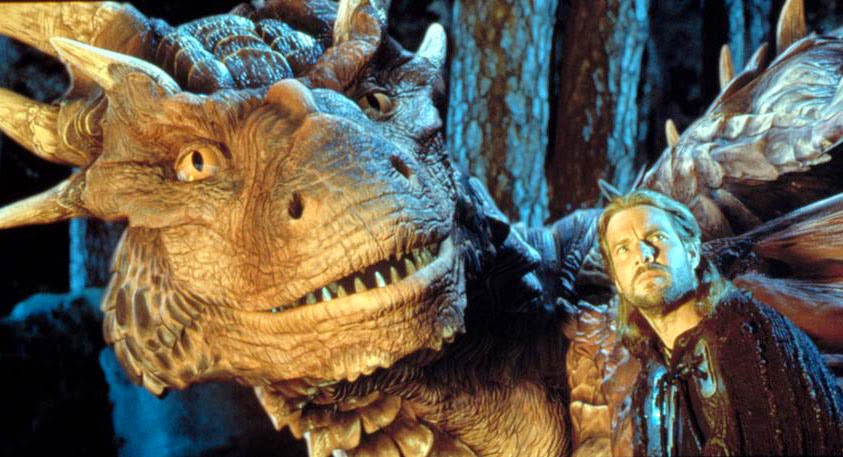 DragonHeart (1996)
Run Time: 103 min | IMDb: 6.5/10
Dennis Quaid and Sean Connery star in this medieval fantasy film that doubles as an interspecies buddy road trip comedy. Quaid plays a disillusioned knight named Bowen determined to kill the last dragon, a beast named Draco (voiced by Connery). The pair are too evenly matched to end each other, so instead, they start scamming peasants out of their hard-earned coin before taking on a corrupt king. Suspend your disbelief and just enjoy Connery laying it on thick and Quaid getting his a** handed to him constantly.
Wildling (2018)
Run Time: 92 min | IMDb: 5.5/10
Bel Powley and Liv Tyler star in this fantasy-horror film with feminist undertones. Powley plays Anna, a young woman held captive by her "father" and given estrogen suppressing drugs to stunt her maturity. He warns her of wildlings in the woods that eat children but when the drugs begin to make Anna sick, he tries to kill himself, resulting in Anna interacting with the real world for the first time and discovering some troubling truths about her own nature. Tyler plays a detective who tries to help Anna assimilate, despite warning signs that something might not be right with the girl.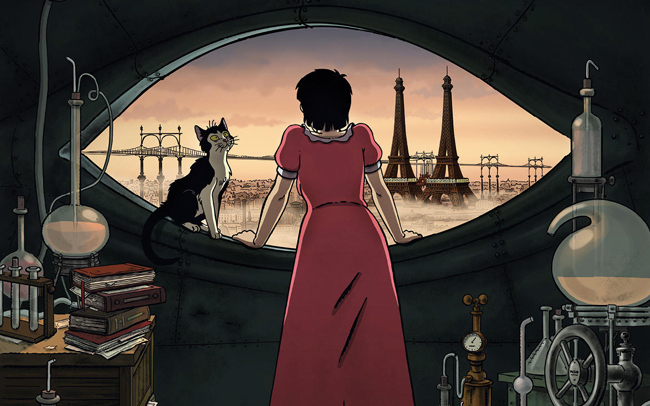 April And The Extraordinary World (2015)
Run Time: 105 min, IMDb: 7.3/10
In an alternate version of 1941 where France has been led by a line of Napoleons and leading scientists mysteriously disappear, young April, her talking cat Darwin, and the shady Julius go searching for April's missing parents. It's an interesting take on a history where technological advancement isn't a thing, where "steampunk" is reality and TVs and cars don't exist. April's journey starts in the dreary, stuck-out-of-time France but leads her to fantastical advancements that still make sense in the world we're presented with. The heart of the film lies in the love that plucky, stubborn April has for those she cares about, and the film's driven by charming animation and a genuinely interesting concept. It's a fun trip that's just out-there enough for adults while being accessible for the young and young at heart.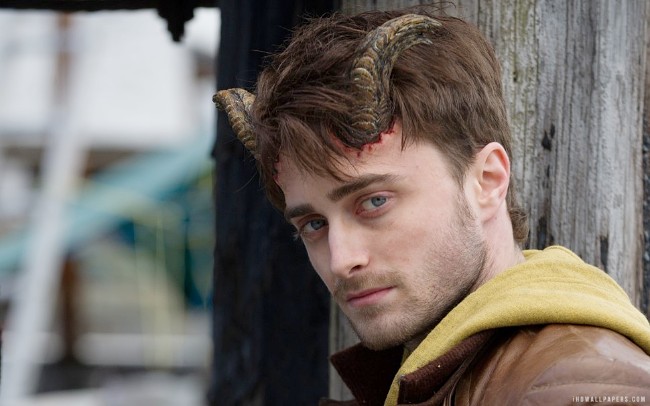 Horns (2013)
Run Time: 120 min | IMDb: 6.5/10
This dark fantasy film starring Daniel Radcliffe and Juno Temple imagines a nightmare scenario. Radcliffe plays Ig, a young man whose girlfriend Merrin (Temple) mysteriously dies. The morning after her death, Ig wakes up with a set of horns that seem to grow as time goes on. It's a story tinged with horror elements and a surprising twist at the end.
Mirai (2018)
Run Time: 98 min | IMDb: 7/10
This Japanese anime flick was nominated for an Oscar just a couple years ago, and it's one of the few animated adventure movies that doesn't hail from famed animation house Studio Ghibli. With a voice cast that includes Rebecca Hall and Daniel Dae Kim, the movie follows the story of a young boy who discovers a magical garden that allows him to travel back in time to visit his ancestors in different eras, guided by his younger sister from the future.