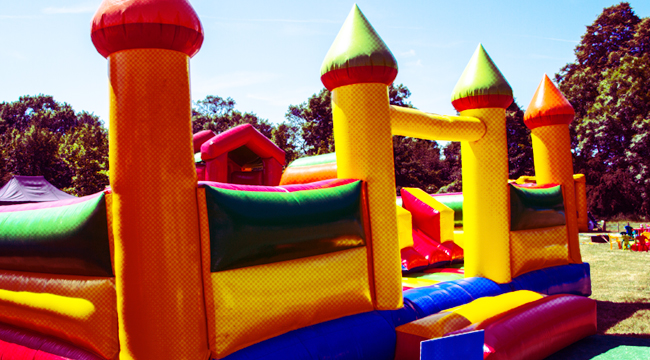 Television, like life, sometimes develops strange patterns. Last year it was air conditioners. Three characters on quality shows — The Good Place, Fargo, The Leftovers — died as a result of AC-related mishaps and another died from a long-developing brain condition after trying to fix the air conditioning in his office. That's pretty weird. And if you're wondering if and how it could weirder, there's this: Two of those four characters were played by the same actor. It was some kind of year for Scoot McNairy, man.
All of which leads us to this: We are less than six full weeks into 2018 and a pattern is already developing. In one seven-day span, starting Wednesday of last week and extending through this Tuesday, two separate dramas on Fox featured near-disasters involving bounce houses. Two bounce house disasters in the first 37 days of 2018. This puts us on pace for somewhere around 20 bounce house disasters for the year. That is, mathematically speaking, a lot of bounce house disasters.
We will keep an eye on this as the year progresses, of course, because documenting trends like this is important. But first, let's look at the two have already, one on 9-1-1 and one on the Lethal Weapon television show. Who destroyed a bounce house better?
It's a fair question.
CONTESTANT NUMBER ONE: 9-1-1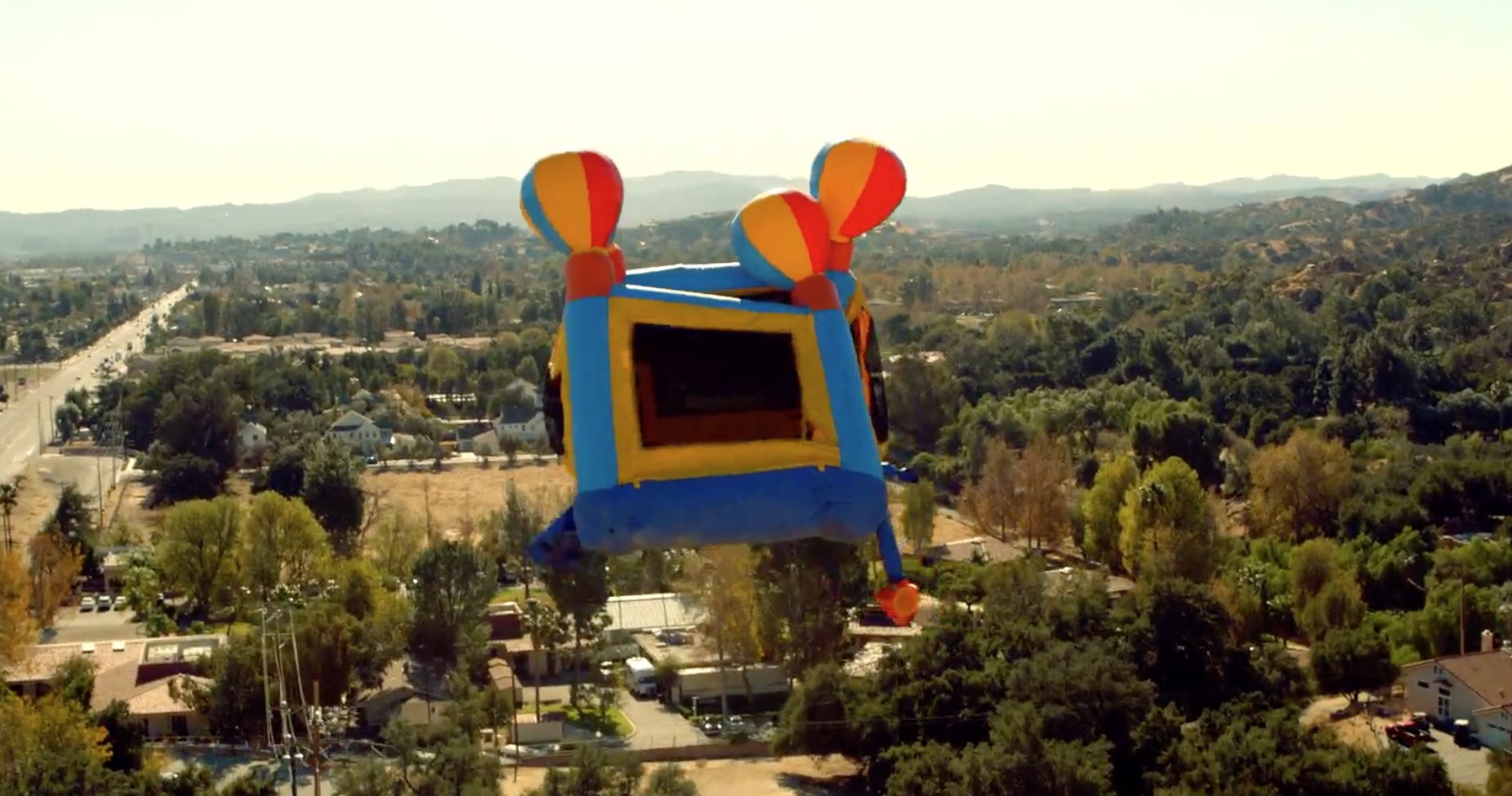 Summary: A wealthy divorced father gets a bounce house for his young son's birthday party in an attempt to win the child's love. The father decides to join the children in the bounce house. The problem is that his adult-size body mass causes the bounce house to shake loose from the ropes securing it into the ground, and a gust of wind lifts the inflatable castle off the ground and into the California sky. It floats over a cliff and falls down to Earth. Paramedics and the fire department show up at the scene and save everyone.
Analysis: The first thing we need to clarify is that this is a real thing. Maybe not with these exact circumstances, but in general, yes, unsecured bounce houses have floated away. 9-1-1 has already done some of the craziest things you'll ever see on television despite only airing for six episodes so far (a sex addict firefighter chopped off a snake's head and then slept with its owner on the roof of her building in the series premiere), but this one is grounded in reality, loosely.
The second thing worth noting is that we live in a beautiful time for television and we should never take that for granted.

CONTESTANT NUMBER TWO: Lethal Weapon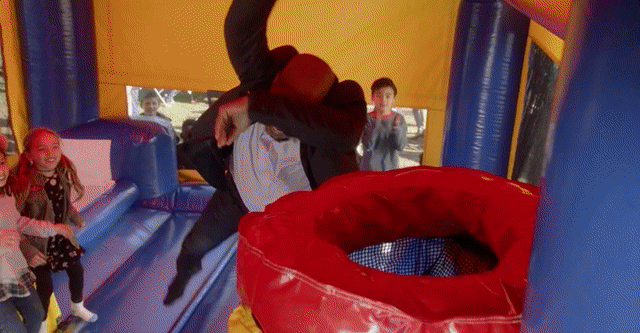 Summary: Damon Wayans, playing the role of Roger Murtaugh that was made famous by Danny Glover, was mistakenly referred to as the grandfather of his young daughter at a playground earlier in the episode. It steamed him up real good, which led to him getting stuck in a slide and getting saved by the person who called him a grandfather, who turned out to be a fireman. Now, at another fun children's event, the fireman is entertaining kids by doing sick reverse dunks on an inflatable basketball hoop inside a bounce house. Damon Wayans sees this as another opportunity to prove his youthful vigor, so he gets into the bounce house and attempts to recreate Dee Brown's no-look dunk from the 1991 Slam Dunk contest. It goes… poorly. See above. The fireman has to rescue the children so they don't suffocate in the quickly deflating structure.
Analysis: As much as I love the idea of Damon Wayans destroying a bounce house with a famous dunk from the early 1990s (and I do, very much, in a deep and personal way), having Roger Murtaugh behave this way betrays the "I'm too old for this shit" attitude the character had in the movies. There is a very real chance that I am the only person in the world who is concerned about this, especially since it took place in an episode that opened with a masked armed robber getting clobbered by a speeding truck. I stand by it. Someone needs to say these things. I mean, probably. I guess it would be fine if no one said them, too. Either way.
WINNER: 9-1-1
Yeah, this is your winner. It's gonna take a lot for another show to top a flying bounce house emergency. Although I guess we can't rule out that 9-1-1 will do another bounce house emergency and top itself. That show is wild, man.