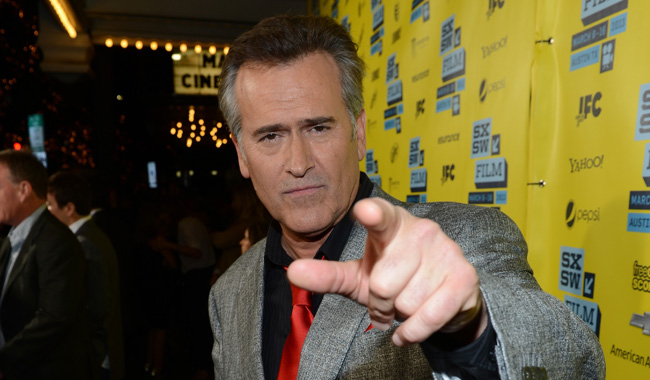 The second season of FX's Fargo looks incredible on paper, thanks in large part to the casting, which includes, among others, Ted Danson as a bearded sheriff and Nick Offerman as Karl Weathers, "a flowery drunk blessed with the gift of gab and the eloquence of a true con artist" who also happens to be the town lawyer. But the most exciting of all the secondary casting might be Evil Dead veteran Bruce Campbell as Ronald Reagan. Yes, that Ronald Reagan.
The short version: The show will take us back to 1979 to dig into Lou Solverson's history, and Lou will be part of the security team for Campbell-as-Reagan's campaign stop through town. And now we have our first look at the character, kind of, thanks to these buttons that FX has been handing out at Comic-Con.
Jimmy Carter doesn't stand a chance against that chin.
(Via Entertainment Weekly)