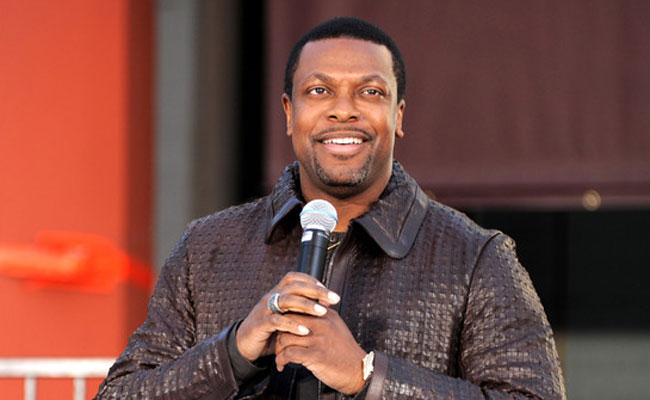 It's likely that you've seen Chris Tucker commit to the stage in search of a laugh on Def Comedy Jam, or perhaps at your local comedy club. But, as much as Tucker tours his comedic act, he's never had a full-length comedy special. That's about to change. Just announced today, he'll be front and center for the Netflix exclusive, Chris Tucker Live, available on July 10.
"I'm thrilled to be partnering with Netflix, one of the true global leaders in entertainment, on my first comedy special," Tucker said in a press release. "Before people started seeing me in movies, I was doing stand-up. It's always been a part of me, and now I'm excited to share it with my fans around the world."
I have no doubts that Tucker will bring back his Michael Jackson impersonation, as it's been long overdue.
(Via TV by the Numbers)