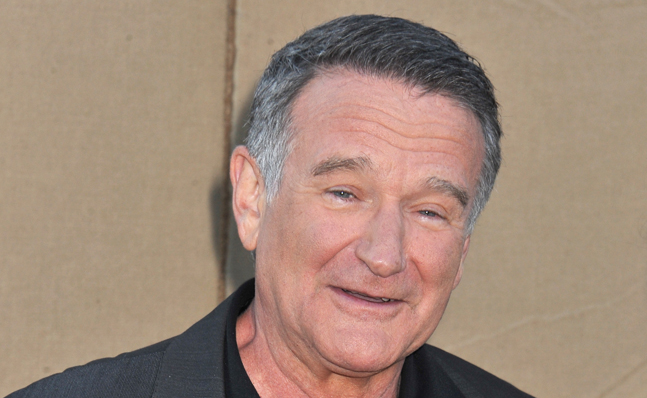 Just over a year ago, the world was stunned to learn of the passing of Robin Williams. He was at once a gifted, Oscar-winning dramatic actor, and a frantic, over-the-top comedian with an inimitable style. While he was a perpetual entertainer, he also worked with a number of charitable organizations, donating both his time and money to help make the world a better place.
Serving as one of three hosts for the HBO mega-telethon Comic Relief, alongside his contemporaries Billy Crystal and Whoopi Goldberg, the charity quickly became synonymous with Williams' name.
Comic Relief got its start in the UK in 1985, founded by comedy writer Richard Curtis and performer Lenny Henry. Its primary goal is to help children in poverty nationally, as well as famine-stricken parts of the world. Its first broadcast was on BBC1 on Christmas Day of 1985.
In 1986, Bob Zmuda, a comedian and former partner to the late Andy Kaufman, decided to start a version of the charity here in the U.S. in the form of a massive telethon, taking his inspiration from Farm Aid. Working with then HBO programming chief Chris Albrecht, Zmuda knew he would need a giant in the world of comedy to attract the number of acts that would be required to fill such a massive amount of stage time.
He first looked to Williams, whom he had worked with in their early days in L.A.'s comedy club circuit, for two reasons. The first, he was a dynamite performer who could cleverly improvise, and whose charisma would serve as the magnet to draw in more talent. The second, Williams revered Kaufman, appearing in disguise at Kaufman's 1979 Carnegie Hall performance, once saying that he "traveled at the speed of life," and would support a cause done in his late friend's name.
There was only one thing missing was the cause to rally around. As it turns out, it was Williams who would decide the organization's cause in the U.S. should be to fight homelessness. "Nobody was more adamant than Robin that it should help the homeless," Zmuda explained to the L.A. Times, citing Williams' privileged background as his primary motivator. "Robin was a silver-spoon guy. He came from a well-to-do family and he always felt it was important to give back."
Held in honor of Kaufman, Williams, along with Billy Crystal and Whoopi Goldberg, were given hosting duties for the first of many four-plus hour telethon. Some of the first broadcast's performers were Sid Caesar and Carl Reiner, Henny Youngman, Martin Short as Ed Grimley, and Gilda Radner.