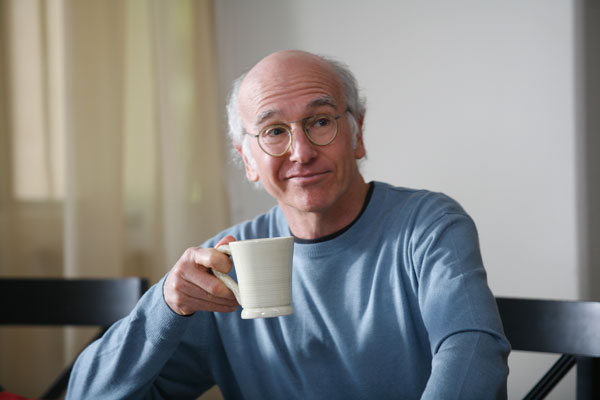 Larry David has begun shooting the 10th season of Curb Your Enthusiasm. That's right. These are not rumors. HBO told The Wrap that there really is going to be another season of Curb and it is actually in production. Fans can officially get excited. This is pretty, pretty, pretty good news.
There are absolutely no details, but who cares? Larry David is going to return to our lives. And if Curb airs sometime in 2019 it will have been a relatively short wait since the last season. Curb aired like a regular show from 2000 to 2004, but after season 4 it started airing every two years. Then after season 8 wrapped in 2011, fans waited and speculated for 5 long years before Larry David officially announced he was bringing back Curb.
In the end, more than 6 years passed between the finale of season 8 and the premiere of season 9. This time, HBO's open door policy will result in the shortest turnaround between seasons in something like a decade. This is HBO's renewal announcement from December.
Season 10 was supposed to begin filming in the Spring, but what's a few more months for another season? If Curb had never returned, many would have been disappointed, few would have been surprised. It's just nice that Larry David found the inspiration to annoy people again.