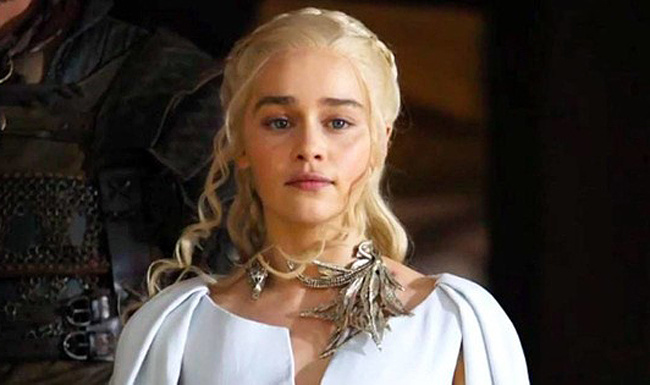 Multiple Hollywood equal-pay ruckuses have erupted over the past several months. Ironically, this included the All The Money In The World reshoots, for which Mark Wahlberg received 1,500 times as much money as Michelle Williams. Arguably even worse, Netflix admitted to paying Claire Foy less than Matt Smith for The Crown, in which Foy played the lead in a female-driven show. However, Emilia Clarke wants everyone to know that HBO never pulled any such shenanigans with her on Game Of Thrones.
While speaking with Glamour at Cannes, Clarke revealed that executives never dreamed of paying the Mother of Dragons less than any male members of the ensemble cast:
"On Game of Thrones, I have always been paid the same amount as my male costars. It was my first job, and I was not discriminated against because I was a woman, in my paycheck."
Clarke continued while calling The Crown pay controversy "shocking," but she hopes that in the future, people will "dig deep" and discover that this issue runs rampant throughout the Hollywood machine (and many other industries). While Clarke didn't reveal any specifics of her pay negotiations (or if there were many negotiations at all, given that she was a fresh face when cast), she hopes that women will "fight harder" in the future to fully eliminate the wage gap.
While it's unfortunate that women have to fight at all simply to be paid equally (assuming that skills and experience are comparable to males), that's the sad reality that exists. And until more employers follow HBO's example, vigilance will be key to hold corporations accountable in this way.
(Via Glamour)