During tonight's Primetime Emmys ceremony, Glenn Weiss took home the Directing for Variety Special award, but what really has everyone talking is his speech. His words of gratitude suddenly took a more heartfelt turn when he thanked his girlfriend, but there was a twist. "Do you know why I don't like to call you my girlfriend," he wondered aloud. "Because I want to call you my wife."
Spoiler Alert: She said yes.
Once everyone realized what was afoot, the live audience roared with approval with most wearing expressions similar to that of Leslie Jones.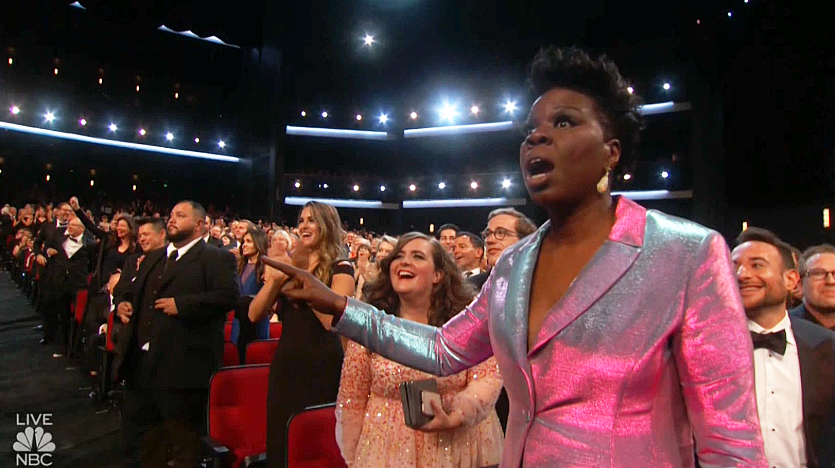 Prior to that shocking moment — which has thus far been the liveliest bit of the Emmys telecast — Weiss called his award a "bitter-sweet" honor due to the recent passing of his mother only weeks ago. He added that this would have been her "most proud" moment as well, and the ring was duly accepted onstage to more resounding cheers. (According to Variety, Weiss planned to propose later at In 'N Out in the event that he lost.)
Naturally, people loved this. Because people love love. Admit it, you do as well, and Twitter definitely agrees, even the cynics.
Congratulations to the happy couple. If such a genuine moment can go down in Hollywood, amid all the negativity ruling the airwaves, perhaps there really is hope for the rest of us.