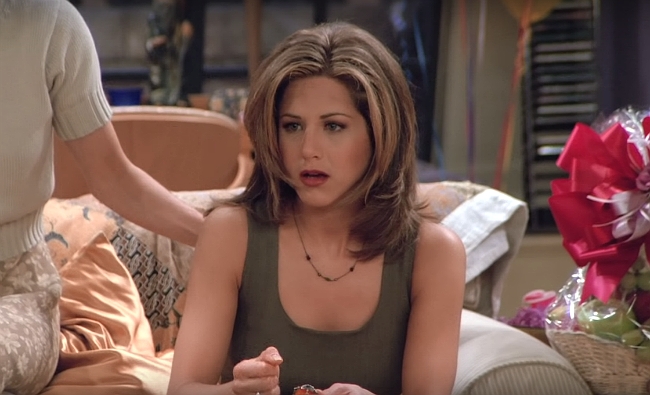 Keeping the 'Moist-Maker' episode of Friends handy for millions of streaming video fans was a very nice thing for Netflix to do, but that doesn't mean it was out of the goodness of their digital hearts.
December brought the news that Friends would be leaving Netflix at the start of 2019, and fans of the beloved 90s time capsule that provided generations with unrealistic expectations of New York City apartment square footage were thrilled when the news reversed course just hours after its impending departure was made public.
The show is airing on cable all the time, sure, but truly being able to binge-watch the sitcom is a luxury some didn't want to give up. And Netflix sure didn't want to let those watchers down. But it came at a pretty hefty cost for the streaming giant, and the agreement hammered out between Netflix and Warner Bros. TV leaves some pretty interesting options for the future.

The Hollywood Reporter revealed on Tuesday that the multi-year deal is worth between $70 and $80 million for 2019 alone, but that Warner didn't give exclusive rights up to Netflix to stream the sitcom that went off the air in 2004.
"They re-signed Friends …. They re-signed it on a non-exclusive basis," AT&T chairman and CEO Randall Stephenson said of the Netflix deal on Tuesday at the 46th annual UBS Global Media and Communications Conference in New York. "What does that mean? It means Friends can go on our platform as well."

The executive added that Friends is the type of "content that we would definitely want on our platform, and it is obviously very important to Netflix as well … . Is it necessary to be exclusive to WarnerMedia on their product? No, it's not necessary, it's just important that we have the content."
It seems that every media company wants to start a competing streaming company to compete with Netflix, Hulu and the like and cut up more of the pie for themselves. And starting with Friends in your streaming arsenal is, indeed, a huge card to play. The Hollywood Reporter notes that Friends is one of Netflix's most-streamed series it acquired from a content deal like this, which is why they were so willing to pay a huge sum compared to its original 2014 deal. That deal gave Netflix exclusive rights to Friends for $30 million annually.
That the streamer would shell out $70 million-$80 million for exclusive streaming rights in 2019 for Friends signals the demand for content in an era where media behemoths like Disney, AT&T and Apple are all shelling out big bucks for content in a bid to define brands and lure viewers and subscribers.

WarnerMedia's direct-to-consumer streaming service will have three tiers: a starter movie package, a premium service with original programming and blockbuster movies and a bundle of content from the first two packages that includes library content (like Friends) and licensed content from outside studios.
All of this will almost certainly trickle down to the consumer, whether they want to just keep Netflix or will spring for Disney's platform and beyond. None of this is a charity, after all, but Warner knows what it has to offer is valuable. And in this case, Netflix agreed on the cost of doing business.