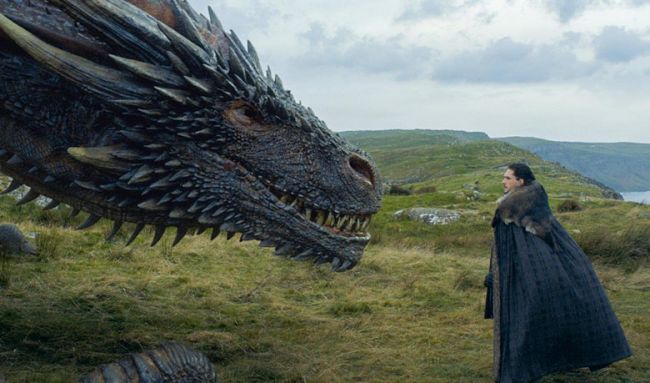 Back in season one, before it became a record-breaking hit, the average episode of Game of Thrones cost $6 million. That figure has since ballooned to a reported $15 million for each episode in season eight, which is what happens when you have dragons the size of freaking 747s. HBO is serving as showrunners D.B. Weiss and David Benioff's personal Iron Bank for the final six episodes, but the network is also planning on going big for the prequels.
There are currently five Thrones prequels (HBO prefers you call them "successor shows") in development. Bryan Cogman, who wrote "Stormborn," is behind one of them, as is Max Borenstein (Kong: Skull Island), Jane Goldman (Kingsman: The Secret Service), Brian Helgeland (L.A. Confidential), and Carly Wray (The Leftovers); creator George R.R. Martin is reportedly working with all of them in some capacity. The writers don't have to think small, either.
Speaking at a panel titled "The Best of HBO" at the INTV conference in Israel Tuesday, Francesca Orsi, HBO senior VP of drama, said the network has budgeted the Game of Thrones spin-offs near the level of the original series, and above the budget GoT had in its first few seasons. "$50 million (per season) would never fly for what we are trying to do. We are going big," Orsi said.

Given the phenomenal success of GoT, Orsi said "it feels like corporate malfeasance to not continue it," noting the network is planning "three, four, five spin-offs" of the original series. (Via)
Orsi, however, did admit that HBO is facing a budget conundrum. "If we do take off on one of these Game of Thrones spin-offs, where do we start?" she said. "We can't obviously start with the budget of season eight but would it be a Game of Thrones season three budget?" You can't go back to tiny dragons.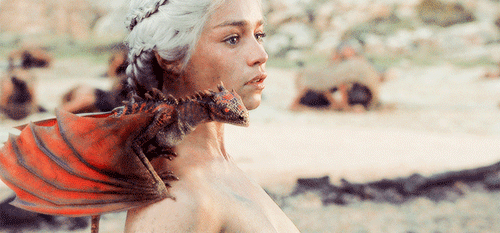 The Game of Thrones prequels will not air until 2020, at the earliest.
(Via The Hollywood Reporter)