Before you start reading, hit play on the video above and let the coziness wash over you. There. Now you're ready.
Much to fans' glee, Gilmore Girls is returning with a limited run series on Netflix. While negotiations with the cast remain in progress, all reports suggest most of the major players will make a return to Stars Hollow. Also, series creator Amy Sherman-Palladino is back at the helm and all is right with the world.
As we look forward to seeing our favorites (hopefully) in the new episodes, let's take a look at what the core cast has been up to since the show ended in 2007 and Rory and Lorelai shared their last coffees.
Lorelai Gilmore — Lauren Graham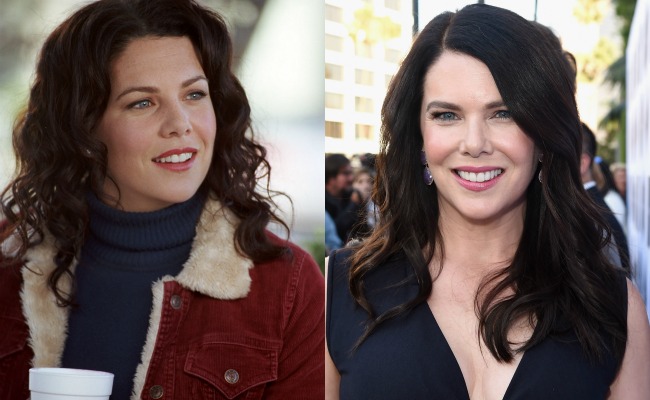 Few female protagonists have been as wonderfully complex as Lorelai Gilmore. She was selfish, made terrible choices, and often unfairly punished those closest to her. However, she was also brave, ambitious, and unendingly clever, and it was the balance between the two sides of her that made her such a compelling protagonist.
Honestly, the entire show hinged on Lauren Graham. Had she been unable to handle the dialogue or mesh sufficiently with Alexis Bledel, Gilmore Girls never would have become the show it did. Since 2007, Graham has worked steadily in television and film. She had supporting roles in Because I Said So, Evan Almighty, Flash of Genius, and The Answer Man, and appeared in a few episodes of Web Therapy. Her most notable role to date was as Sarah Braverman on Parenthood, where she played another cool single mom on a show prone to cause waterworks. Graham also wrote a novel called Someday, Someday, Maybe in 2013 and is set to write and produce an adaptation of the Fug Girls' first novel, The Royal We, making Graham a true triple threat.
Rory Gilmore — Alexis Bledel