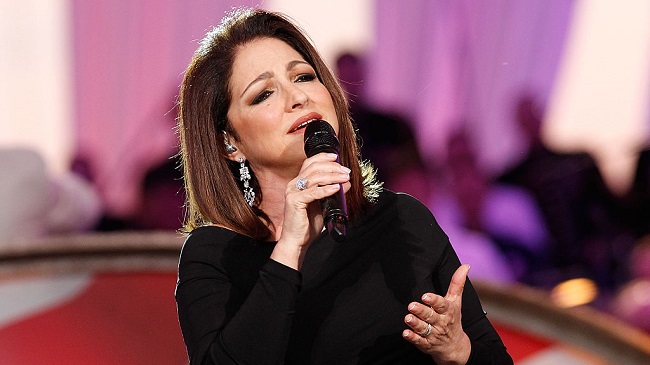 After weeks of uncertainty from distributor Netflix and producer Sony Pictures Television, the critically acclaimed One Day at a Time reboot staring Rita Moreno, the series earned a third season renewal in late March. Since then, co-showrunners Gloria Calderon Kellett and Mike Royce have kept mum about what fans of the show should expect. But that all changed on Monday when Cuban-American singer Gloria Estefan, who sings the program's titular theme song, announced on social media she would be guest-starring in season three.
"So excited to announce that I'll finally be guest starring on One Day at a Time," she exclaimed in a singsong Instagram video. "I'll be playing Mirtha, Lydia's baby sister and arch-nemesis. I'm coming for you, Alvarez family!" Netflix confirmed Stefan's happy news in a separate statement to the press.
Netflix announced Monday that the Grammy Award-winning performer will guest-star in an episode of One Day at a Time's much-anticipated third season. Estefan — who is also the voice behind the series' theme song, a Cuban-tinged cover of the original comedy's opener — will play Mirtha, Lydia's (Rita Moreno) baby sister and arch-nemesis.
Seeing as how family plays a large part in the show's overarching story line, that Stefan will be squaring off with Moreno's comedic matriarch bodes well for the third season. Justina Machado, Stephen Tobolowsky, Todd Grinnell, Isabella Gomez and Marcel Ruiz will also be returning.