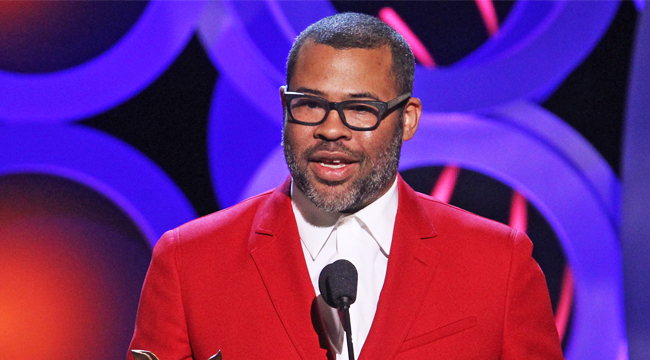 As if he didn't already have enough on his plate, Jordan Peele will also be hosting and narrating the upcoming Twilight Zone revival for CBS All Access, the network revealed Thursday. Last year, it was announced that Peele's Monkeypaw production company would be bringing back the horror anthology series created by Rod Serling, who also hosted the original series run from 1959 to 1964.
This will be the fourth incarnation of the psychological thriller franchise. A first revival of the series ran on CBS from 1985 to 1989, and a second hosted by Forest Whitaker aired from 2002 to 2003.
"The realization, for me, was that it was an opportunity to attempt to continue with Serling's mission," Peele told Variety earlier this year, in an interview about Monkeypaw Productions. "If we approach it without ego and sort of bow to Serling, that will hopefully suffice for our fellow Twilight Zone fans but also bring back a show that I think is needed right now. Because it's a show that has always helped us look at ourselves, hold a mirror up to society."
The Twilight Zone is known for putting humanity under a macabre microscope, typically ending with a twist that makes an overall broader social commentary. Taking his success with Get Out into consideration, Peele seems like a natural fit to pick up where Serling left off.
A date not has not yet been announced, but the new The Twilight Zone revival will premiere sometime in 2019, according to Peele's Twitter feed:
(Via Variety)