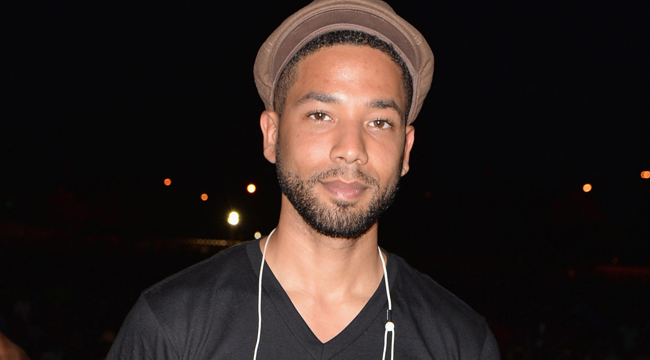 Earlier Tuesday, Jussie Smollett was formally cleared of all criminal charges, nearly two months after he claimed to have been the victim of a vicious hate crime which he was later alleged to have falsified. The Empire actor, who always maintained his innocence, was jubilant about the news, but the prosecutor who dropped the charges is now saying this doesn't mean he's not guilty.
"I do not believe he's innocent," said First Assistant Cook County State's Attorney Joseph Magats to Chicago media. When asked if the dropped charges vindicate or exonerate him, Magats replied to both with a hard, quickly retorted "no." When asked if he thought Smollett was guilty, he said, "Yes."
So why drop the charges, he was asked? "Based on all the facts and circumstances, based on his lack of criminal background, we defer or do alternative prosecutions." According to him, they've done just that on thousands of other felony cases.
The decision to drop all charges against Smollett has come under fire by many, especially in and around Chicago, including Mayor Rahm Emanuel, who decried that the actor is "walking around like he's exonerated, with no sense of remorse or contrition…He gets off with two days of community service."
When Smollett learned of the news earlier Tuesday, he said, "Now I would like nothing more than to get back to work and move on with my life, but make no mistake, I will always continue to fight for the justice, equality and betterment of marginalized people everywhere."
(Via Deadline)