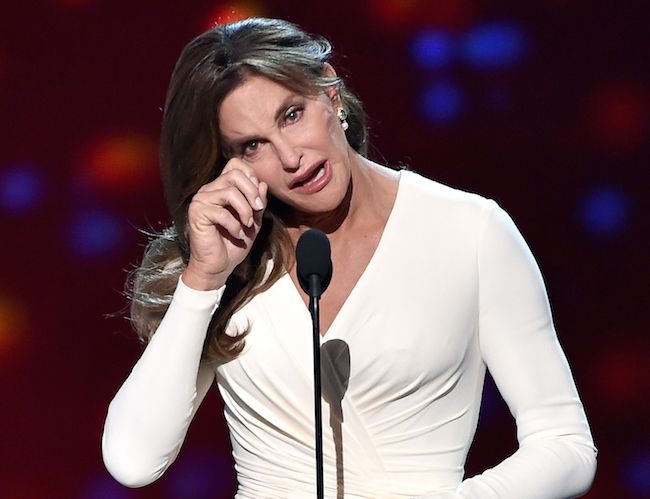 One of the best parts of Caitlyn Jenner's coming out was the support that Kanye West lent to the Olympian and reality TV star. His pronouncement, "I'm nothing if I can't be me" reportedly opened Kim Kardashian's mind to her former stepfather's transition. Now it seems the premiere episode of Jenner's new show, I Am Cait will feature Kanye and Kim reacting to Caitlyn post-transition.
According to E!, after greeting Jenner with a happy "What up?!," Jenner and West exchange the following supportive words:
"You look beautiful!" Kim gushed as Kanye continues to smile from ear to ear at meeting Caitlyn. "You know, the one thing I'm really shocked about is how skinny you are. You literally look like Kendall. Like Kendall's mom," Kim adds.

"I think this is one of the strongest things that have happened in our existence as human beings, that are so controlled by perception," Kanye tells Cait during the emotional scene. "You couldn't have been up against more."
How heartwarming (by the way, isn't it just like Kim Kardashian to praise Caitlyn on her thinness?). West and Jenner also discuss the former's new line of sneakers, which promises to be just as riveting as what I just quoted above. You can see for yourself when I Am Cait premieres this Sunday at 8 p.m. on E!
(Via E!)