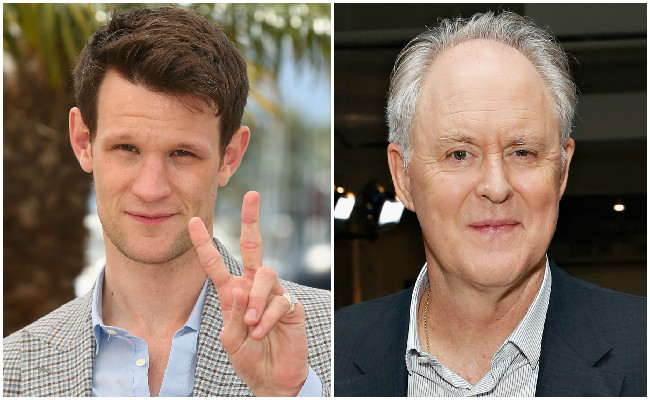 First, David Tennant joined Netflix's AKA Jessica Jones, and it now looks like another Doctor Who alumnus will be featured in an original series for the streaming service. Matt Smith — the 11th Doctor — has signed on to star alongside John Lithgow in Netflix's new period drama The Crown.
Peter Morgan (The Queen, Frost/Nixon) will write the series, and he will be reunited with director Stephen Daldry (Billy Elliot, The Hours)  — who will be directing multiple episodes — on the project that will tell the behind-the-scenes story of Queen Elizabeth II, the Prime Ministers, and others in post-war Britain.
Claire Foy (Wolf Hall) will star in the series as the young Queen, with Smith playing the Duke of Edinburgh, and Lithgow taking on the role of Sir Winston Churchill.
(Via TheWrap)