Sons of Anarchy spinoff Mayans M.C. is already riding in style ahead of the show's 9/4 debut with some tasty news. This biker drama follows the Mayans Santo Padre charter's service for the ruthless Galindo cartel, which was largely represented on Sons through Danny Trejo's character, Romero "Romeo" Parada, a high-ranking member and undercover CIA operator. And what better way to ring in the new spin on the old mythology than by sort-of calling back Trejo's presence through his hit culinary endeavor, Trejo's Tacos?
To that end, FX has partnered with both Trejo's Tacos and Postmates for the series premiere. So for those whose "chopper's in the shop," Postmates will offer free delivery between 8/31 and 9/6 (for the later DVR crowd, presumably) from both the Trejo's Tacos and (higher-end) Trejo's Cantina locations. In addition, 8/27 will see two custom, limited-edition menu items, including the "Trejo's Mayans M.C. Taco" and the "Trejo's Mayans M.C. Donut." Behold.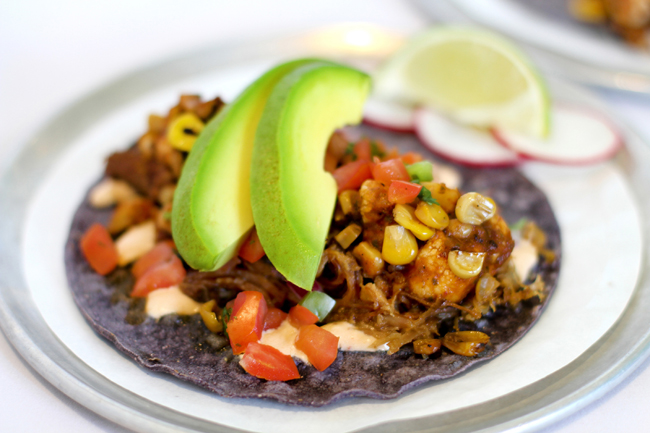 These limited-edition selections will only be available through 9/10, which means they'll be even more fleeting than former SAMCRO President Clay Morrow's dealings with the Galindo cartel (substantially through Romeo), the bloody Irish, and his own bad self — moves that (among multiple horrific acts) ultimately led to his death. Yet it must be noted that although Trejo's character is still alive, there have been zero hints as to a future appearance by the legend in Kurt Sutter's new chapter. Fingers crossed for a grand return?
Mayans M.C. will air on Tuesdays at 10 PM ET/PT on FX.