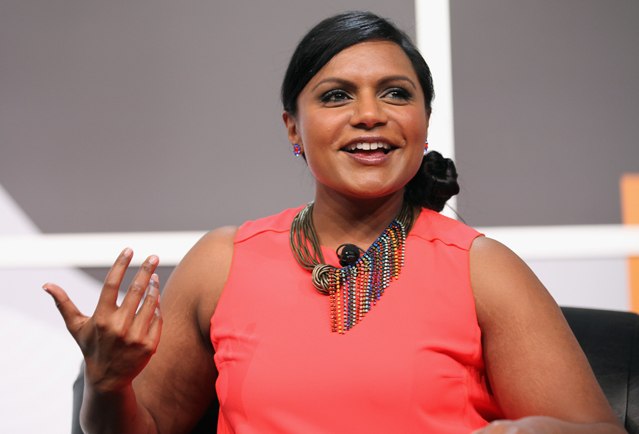 With one season of The Mindy Project at Hulu under her belt after three at Fox, Mindy Kaling feels pretty good about making the move. Alongside the show's executive producer Matt Warburton, Kaling discussed the state of her eponymous sitcom with TV critics on Friday and both made it clear that they feel as though they're in a far better place now as opposed to before.
"The single best improvement in my life is not working for people who are focused on the number of people who are watching [the show]," Kaling said, per Entertainment Weekly. "I've found [Hulu's] notes come from largely a very creative place rather than, 'We have an [actor that] we have a holding deal with on another show, so can you use them on your show in a way that's not organic?' [Broadcast network notes are] more business driven."
EW points out that there still may some business involved in Hulu's decision making, as the upcoming fifth season of the show (and second with the streaming company) will only contain 16 episodes, as opposed to last season's 26. Still, Warburton summed up the situation most pointedly when he explained, "Hulu has streamlined [the] process so you're just getting things from one creative place."
Season 5 of The Mindy Project premieres Oct. 4 on Hulu with an episode entitled "Decision '16." Look for the ep to wrap up last season's mini-cliffhanger ending, and not be at all about the impending presidential election. Thank heavens.
(via EW)