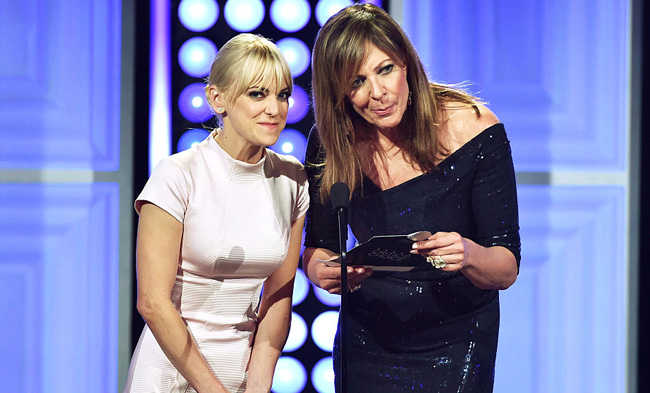 We have now officially entered Emmy season, when networks and studios will spend big bucks on campaigns in an effort to get their shows considered for nominations. But this year, one sitcom is putting its Emmy campaign budget to good use, and making a powerful statement in the process.
Mom creator Chuck Lorre and lead actress Allison Janney announced on CBS This Morning Thursday that the $250,000 which would have been spent on the CBS sitcom's Emmy campaign will instead be donated to Planned Parenthood. This, of course, comes at an imperative time when the GOP is trying to push a new healthcare bill through the senate that would essentially eliminate funding for the non-profit organization, which helps millions of low-income women access fundamental preventative care.
Sue Dunlap, CEO of Planned Parenthood, Los Angeles, said in a statement:
In Los Angeles County alone, we answer approximately 2,000 calls each day from people asking us for help. Across the country, millions of women and men are relying on Planned Parenthood health centers for their basic care — like birth control, life-saving cancer-screenings, and STD testing and treatment. We are committed to being here for them, no matter what. Generous support from our community fuels this work, and we are honored that the team behind Mom is launching this campaign at this critical time.
Janney, who has won two Emmys for her work on Mom, is a longtime supporter of Planned Parenthood in Los Angeles. Lorre established the Robert Levine Family Health Center for the Venice Family Clinic in his father's name. Likewise, Janney's Mom costar Anna Faris is a supporter of the Global Alliance to Prevent Premature and Stillbirths.
(Via The Hollywood Reporter)