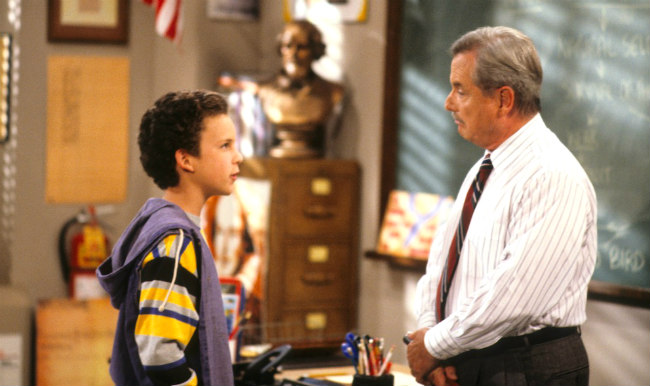 Is there nothing Mr. Feeny can't do? He was Cory's teacher in middle school, then Cory's principal in high school, then Cory's professor in college, and now he's stopping burglars. ABC7 reports that 91-year-old actor Williams Daniels, who outside of his Boy Meets World (and Girl Meets World) work also starred on St. Elsewhere and voiced KITT on Knight Rider, "foiled an attempted burglary at his home in the San Fernando Valley" on Saturday evening. He was at home with his wife, Bonnie Bartlett, when "the would-be intruder forced open a back door… Daniels quickly reacted, turning on lights in the house."
"Luckily, Mr. Daniels was able to frighten away the person and the LAPD quickly responded," the actor's publicist said in a statement to ABC7. "They are both well. Mr. Daniels thanks all his fans for their concern."

LAPD investigators do not believe the couple was targeted.
No one would intentionally mess with Mr. Feeny, unless they expect a learning moment in return. Probably some melodramatic music in the background, too. Will Friedle, who played Eric on Boy Meets World, responded to the news (hopefully this is the only "BREAKING NEWS" involving Daniels and his age for a very, very, very long time) with the hashtag "#LoveYouBillAndBonnie."
For more on Boy Meets World, check out our oral history.
(Via ABC7)