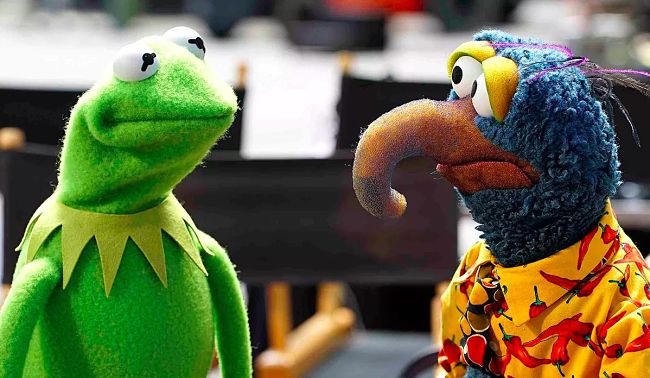 Who doesn't love the Muppets? I love the Muppets, you love the Muppets, everyone loves the Muppets. So, it's a little surprising that only two Muppets show out of six — The Muppet Show, Muppet Babies, Little Muppet Monsters, The Jim Henson Hour, Muppets Tonight, and The Muppets — have lasted more than two seasons (The Muppet Show for five seasons; Muppet Babies for eight). The most recent attempt to bring Kermit to the small screen only made it 16 episodes. But Disney, which owns Muppets Studio, isn't giving up on Rizzo.
Disney's upcoming streaming service will have "multiple" Star Wars shows, Marvel series, and according to The Hollywood Reporter, a Muppets reboot.
Headed by OTT programming chief Agnes Chew, the as-yet-unnamed service — envisioned as a competitor to Netflix — will be a home for family-friendly fare including Marvel feature films and such TV series as a live-action Star Wars (with multiple variations already in the works, per CEO Bob Iger) and, sources tell THR, a reboot of The Muppets.

Also poised to be part of the TV slate, according to Iger, are reboots of star-maker High School Musical and a series based on Pixar's Monsters, Inc. A TV version of The Mighty Ducks, from the trilogy's original screenwriter, is also considered likely to land on the platform, sources say. (Via)
It's still unclear what format a Muppets reboot would take (hopefully less behind-the-scene late-night jokes, and more things exploding for no reason), but maybe Kermit can call up his good friend Luke Skywalker to guest star in the premiere. Synergy!
(Via The Hollywood Reporter)