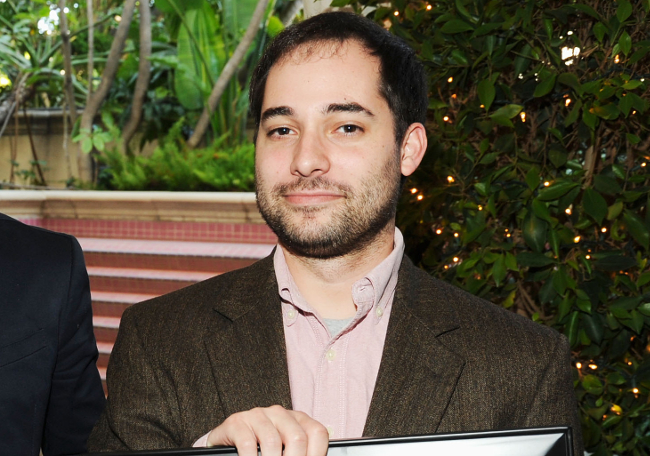 Comedian, actor and writer Harris Wittels died today at age 30, according to a report from TMZ and other sources. Law enforcement officials reportedly pronounced Wittels dead around 1 PM PT time, after he was found on his couch. Because of his history with drug use and the paraphernalia that was reportedly found in his home, his death is being called a "possible drug overdose;" however, there has been no confirmation. We will update this sad story as new information becomes available.
Wittels was the inventor of the term "Humblebrag," which led to his own book deal for the staple of social media culture. He was, of course, also well known for his role as Harris, the Phish-loving animal control reject on Parks and Recreation, for which he also served as a writer and executive producer. The Phish-loving routine wasn't limited to his hilarious character on the series, as he also hosted the "Analyze Phish" podcast for Earwolf, and was a regular guest on the Comedy Bang Bang podcast.
In November, he was a guest on Nerdist's You Made it Weird, on which he very candidly discussed his struggles with addiction, and his attempts at rehab and being clean and sober. Wittels reportedly also talked about the same topics in his standup act in Los Angeles last night.