Part of the leadup to Season 4 of Rick & Morty was a fun reimagining of the characters in an anime style typical with Japanese cartoons. It was fun to see bizarre versions of Rick Sanchez and family, but as fans wait for the new season to actually debut, some have gotten a bit impatient and expanded on the concept a bit more.
Enter the YouTube channel Malec, which dropped an introduction to an anime version of the Adult Swim hit on Friday. The 84-second video is packed with cameos from the actual show, such as Pencilvester and other characters who have played minor roles but become beloved by fans.
The anime style of the clip went beyond just using anime-style animation, but also mimicked some of the storytelling angles and Japanese cultural mannerisms that come with anime.
Rick and his grandson, for example, share some tender moments in the intro, something that's never really happened on the show.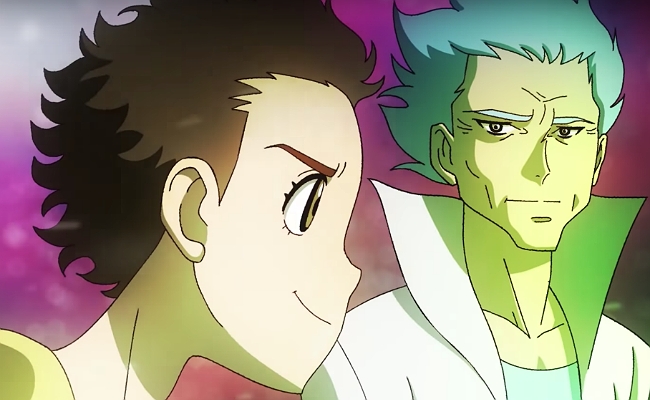 There's also, of course, some fun fight scenes. Such as Pickle Rick taking on the dreaded rats, a famous bit from Season 3.
It's always fun to see a show's characters in a new style, but it's an interesting thought experiment as well: would a show like Rick & Morty work as an anime? The themes explored in the show are pretty deep, and the dialogue transition would certainly be fun as well.
Thankfully, Season 4 is coming soon enough, so we won't have to ponder these abstract thoughts and can, instead, focus on the ontological issues the show itself brings up in cannon.