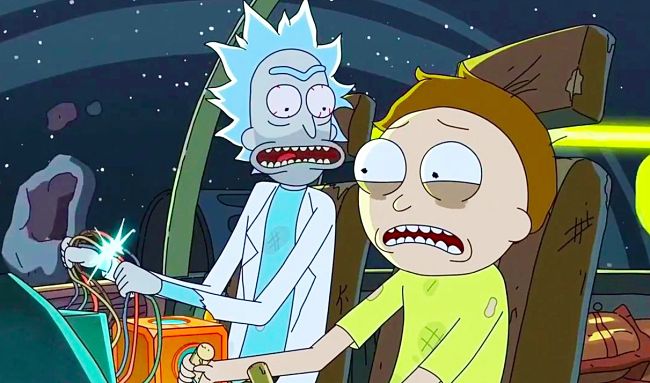 Despite being Adult Swim's prestige series, Rick and Morty hasn't been renewed for season four yet. The "yet" is important, because it's (hopefully) inevitable that the Carton Network off-shoot will pick up their highest-rated program (and one of the top-rated comedies on all of television).
The concern isn't unwarranted, though, especially after co-creator Dan Harmon tweeted, "It can be challenging, especially with crippling lazy alcoholism, to write a show that hasn't been ordered by a network." The show's other mastermind, Justin Roiland, provided some necessary context, though. "For everyone telling me to get back to work on Rick and Morty (season four), turn your attention to Turner," he wrote. "I'm waiting around just like you." Cartoon Network (and therefore, Adult Swim) falls under the Turner Broadcasting System umbrella, so it's less about "lazy alcoholism" and more to do with, as Harmon explained on Kevin Smith's SModcast, contract negotiations.
"The reason we're not working on Rick and Morty right now ain't because I figured out that I don't need to impress you," the Community creator (who wants to do 14 episodes, instead of the usual 10, next season) said. "It's because of a little something called contract negotiations and it's gotten complicated this time around." There's only one man who can settle this contractual dispute.
(Via ScreenCrush)