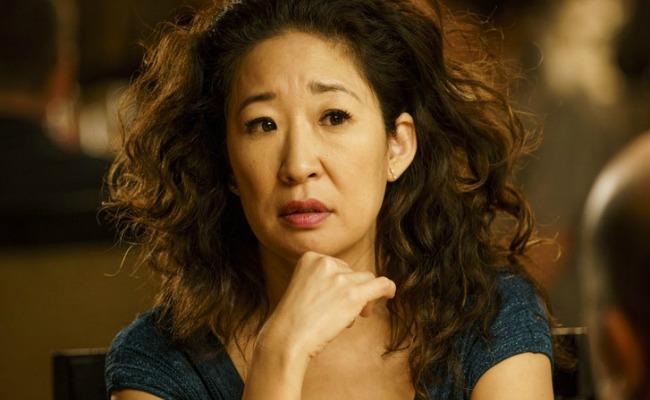 As Idris Elba's first time as the host of Saturday Night Live was drawing to a close, NBC announced the premiere date for its next episode, as well as who the next host and musical guest would be. Needless to say, audiences are pretty excited as Killing Eve star Sandra Oh is on deck to serve as SNL's next master of ceremonies for the 16th episode of season 44, which airs Saturday, March 30th with musical accompaniment by Tame Impala.
Oh shared the SNL Instagram account's announcement on her own feed. "OMG!!!!" she exclaimed. "Gonna be terrifyingly FUN!!!"
Not long after, fellow SNL season 44 guest host Awkwafina shared her excitement about Oh's announcement on Twitter. "11 yr old me woulda stood in the rain outside 30 rock for this too," she said with a reference to her own SNL monologue. "Queen Sandra Oh!!"

Awkwafina wasn't the only person to share their excitement about Oh's forthcoming SNL hosting duties. Plenty of fans and critics alike were happy to revel in the announcement on social media, especially since the award-winning actress has already proven herself as a comedy performer and show host in recent months — her job co-hosting the Golden Globes with Andy Samberg was lauded by just about everyone who tuned in.
It's still unfortunate that, per SNL's penchant for scheduling new episodes in blocks of two or three separated by several weeks, we have to wait until the end of this month to see Oh on SNL. But at least we know it's going to be one hell of a good show!