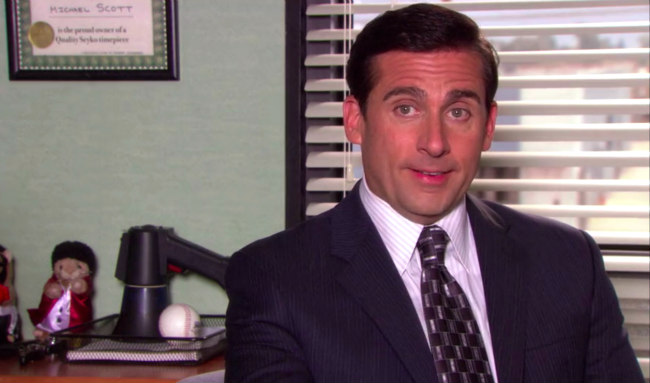 Steve Carell has no interest in an Office reunion (imagine the in-show explanation for how Michael Scott went from looking like this to this), but that doesn't mean he's done with TV altogether. The Oscar-nominated actor, who's getting more award show buzz for his performance in Beautiful Boy, has booked a leading role in what The Hollywood Reporter helpfully describes as "Apple's morning show drama." He's joined by Jennifer Aniston and Reese Witherspoon, which is the kind of talent a trillion-dollar company can afford.
In his first series regular part since leaving Dunder Mifflin, Carell plays Mitch Kessler, a morning show anchor who is "struggling to maintain relevance in a changing media landscape." Maybe if he had a more interesting name, like Orville Tootenbacher or Michael Klump, he wouldn't be struggling so much.
Picked up with a two-season, 20-episode order, the drama offers an inside look at the lives of the people who help America wake up in the morning. Brian Stelter's book Top of the Morning: Inside the Cutthroat World of Morning TV serves as background for the series, which is based on an original concept by Michael Ellenberg. (Via)
The series does not have a premiere date yet, but when it does, be sure to watch it on your $200 plasma-screen TV.
(Via The Hollywood Reporter)