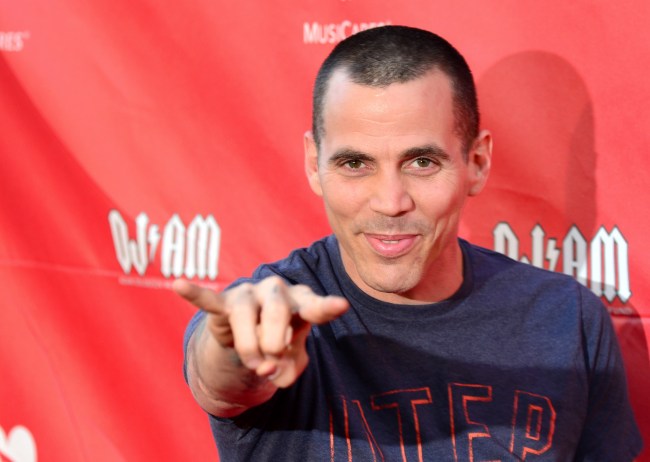 Scrotum abuser Steve-O was arrested Sunday after climbing to the top of a construction crane in a protest against SeaWorld. Police officers weren't sure whether the Jackass star, who livestreamed the whole thing on his Facebook, was stuck 100 feet in the air, so firetrucks were called. But the ascent was very intentional, as Steve-O posted a photo of himself with an inflatable killer on Instagram the day before, and set off fireworks while chilling on the crane.
During the incident Sunday, he wrote in a Facebook post, "Anyone wanna bail me out of jail?" Stephen Glover climbed down just before 9 p.m. and was taken into custody, police said. (Via NBC Los Angeles)
Police are considering charging him with suspicion of trespassing, setting off a firework without a permit, filming without a permit, and conspiracy to commit a crime. Not that Steve-O cares.
Once you've been kicked in the balls by Sansa Stark, you feel no pain.
https://instagram.com/p/6JHOVvwq4T/
(Via NBC Los Angeles)