Thanks to this Golden Age of Television, even our summer show options are pretty damn stellar. Sure, there is still a lot of filler programming, but just because this season is built on fun doesn't mean that it's all absolutely mindless. Sure, you could go outside — people still go outside and do things, right? — or you could let the comfortable ease of summer television wash over you like the air conditioning that's keeping you alive. While some like Pose, Succession, and Younger have kicked off their seasons already, there are still a number of upcoming shows looking to become your new fave or remind you of your old loyalties.
If you're looking for horror, wrestling, or a fantasy cartoon about a drunken princess with a pet demon, the upcoming slate has got you covered.
Cloak & Dagger
When: June 7
Where: Freeform
Why: If you're looking for the antidote to superhero fatigue. Some Marvel shows haven't quite managed to find a definitive voice, but despite its relatively obscure source material, Cloak & Dagger is the most promising addition to the television universe since Marvel's Runaways. By striking the right balance between teenage drama and superheroics, Cloak & Dagger could bring in potential fans who are skeptical of the tights, capes, and aliens that make up the MCU.
Claws
When: June 10
Where: TNT
Why: If you like big hair and bigger attitudes. Claws was one of the unexpected hits of 2017, with Niecy Nash giving an absolutely ferocious performance as the leader of a group of women trying to start their own Florida salon. Did you know that doing nails could lead to a life of crime? Oh, it can and it does.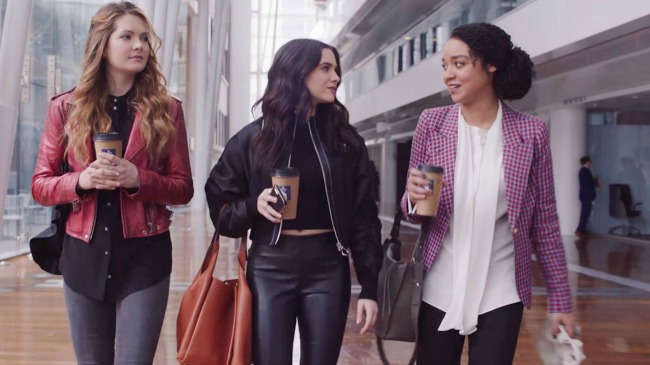 The Bold Type
When: June 12
Where: Freeform
Why: If you're looking for a guilty pleasure without the guilt. Focusing on three young women who work for a Cosmopolitan-esque magazine, The Bold Type isn't content to be just another show about millennials making it in NYC. Instead, it confidently tackles issues like women in the workplace, queer relationships, modern immigration policy, and rape culture. Sure, the clothes are impossibly fabulous, but this is summer TV after all.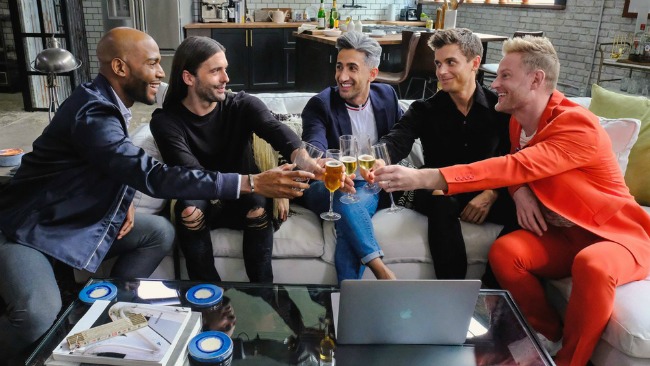 Queer Eye
When: June 15
Where: Netflix
Why: If you want to watch sunshine in television form. While many derided the reboot as unnecessary when it was first announced, Queer Eye quickly established itself as the feel-good show of the year, reducing many to puddles of tears on their couches. The Fab Five enter the homes of people who need a little boost out of their emotional and physical ruts, making the world a little brighter with avocados, short sleeve button ups, and self-care. Season two cannot get here soon enough.
Goliath
When: June 15
Where: Amazon
Why: If you like your antiheroes edgy, even in the summertime. Billy Bob Thornton stars as a disgraced lawyer who gets a shot at getting revenge and redemption against the firm that took him down. While he may have cleared his name, he's still fighting for the underdog. If you're looking for some darker options this summer, Goliath has you covered.
Yellowstone
When: June 20
Where: Paramount Network
Why: If you're wondering why old white guys always have to control things. Kevin Costner heads west once again as the patriarch of a ranch-owning family who faces outside forces that threaten to tear apart all that he's built. Expect big Montana skies, petty family drama, and Costner's best glower.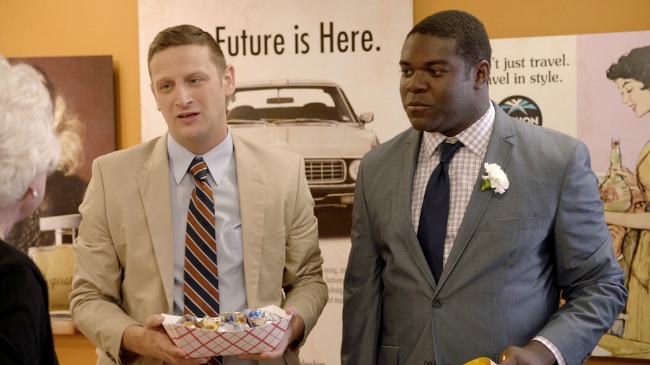 Detroiters
When: June 21
Where: Comedy Central
Why: If your work friends are your best friends. Are Sam (Sam Richardson) and Tim (Tim Robinson) good at their jobs? Not particularly. But as low-budget local ad men, these two aspire to a greatness. They may fail more often than not, but they just might have the best and most believable friendship on TV this summer.
Luke Cage
When: June 22
Where: Netflix
Why: If you're hyped as hell for the Daughters of the Dragon. The first half of Luke Cage season one was easily Marvel's best string of Netflix episodes, but the series faltered in the back half by switching villains and losing some of its narrative strength. However, season two could very well fix that mistake and give Colleen Wing and Misty Knight more room to shine.
Preacher
When: June 24
Where: AMC
Why: If you need to be reminded that not all comic book shows are about superheroes or zombies. Preacher is not necessarily an easy show to get invested in. It takes whips and curves and narrative tracks that often boggle the mind, but it's usually a hell of a lot of fun. Plus, the combined charm of Dominic Cooper, Ruth Negga, and Joseph Gilgun is absolutely potent.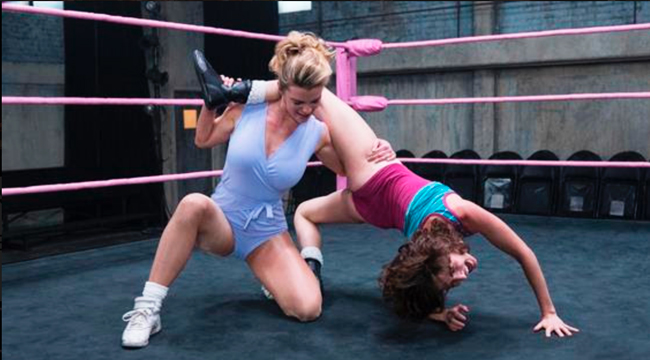 GLOW
When: June 29
Where: Netflix
Why: If the '80s are still alive and well to you. GLOW came out of nowhere and become one of the best and most enjoyable shows of 2017, proving that viewers are thirsty for compelling stories about people who are often marginalized and ignored in television narratives. Also, that wrestling is totally awesome.
Sharp Objects
When: July 8
Where: HBO
Why: If you'll follow Amy Adams anywhere. Ok, so maybe prestige television isn't on complete hiatus. Starring Adams as a woman who returns home and has to face her history of family trauma (isn't that always the way in these stories?), Sharp Objects is adapted from the novel by Gillian Flynn and is not for the faint of heart. Honestly, it might even be more twisted than Gone Girl. Throw in the always welcome Patricia Clarkson and you've got yourself a must-see miniseries (and likely Emmy sweeper).
Wynonna Earp
When: July 20
Where: SyFy
Why: If you still think about Buffy a lot. You would be hardpressed to find a show that is more delightful than Wynonna Earp. The great-granddaughter of Wyatt Earp (yes, that Wyatt Earp) is carrying on the family tradition of killing demons and protecting the innocent with a heavy dose of sass. The budgets may be low, but the creative team and cast make the most of every single episode. It's available on Netflix if you need to catch up, and it'll be the most enjoyable binge you've had in a while.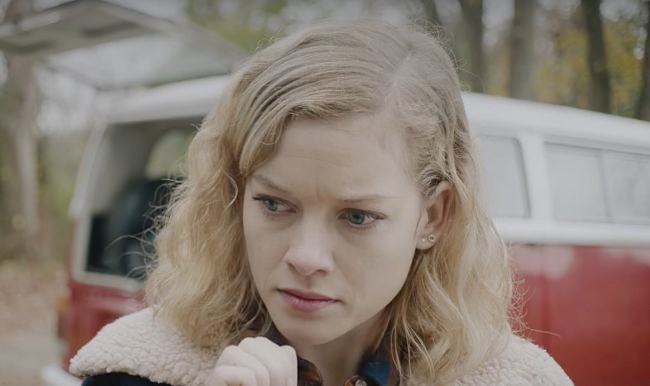 Castle Rock
When: July 25
Where: Hulu
Why: If your Stephen King itch needs to be scratched. Taking the stories of King and intertwining them into a new series about a troubled town, Castle Rock is looking to be the next Hulu Original to make a big splash. With a topnotch cast including Sissy Spacek, Melanie Lynskey, Scott Glenn, Bill Skarsgård, André Holland, and Jane Levy, Castle Rock could be the source of your summer dose of spooks.
The Sinner
When: August 1
Where: USA
Why: If Carrie Coon is your queen, now and forever. The first season of The Sinner was a hit for USA, and while the second season will pivot away from Jessica Biel's Cora, the show's whodunnit core will not change. This time, the series will focus on Carrie Coon's Vera, a mysterious woman torn between her high ideals for her community with her own personal desires. Maybe she'll finally get her goddamn Emmy.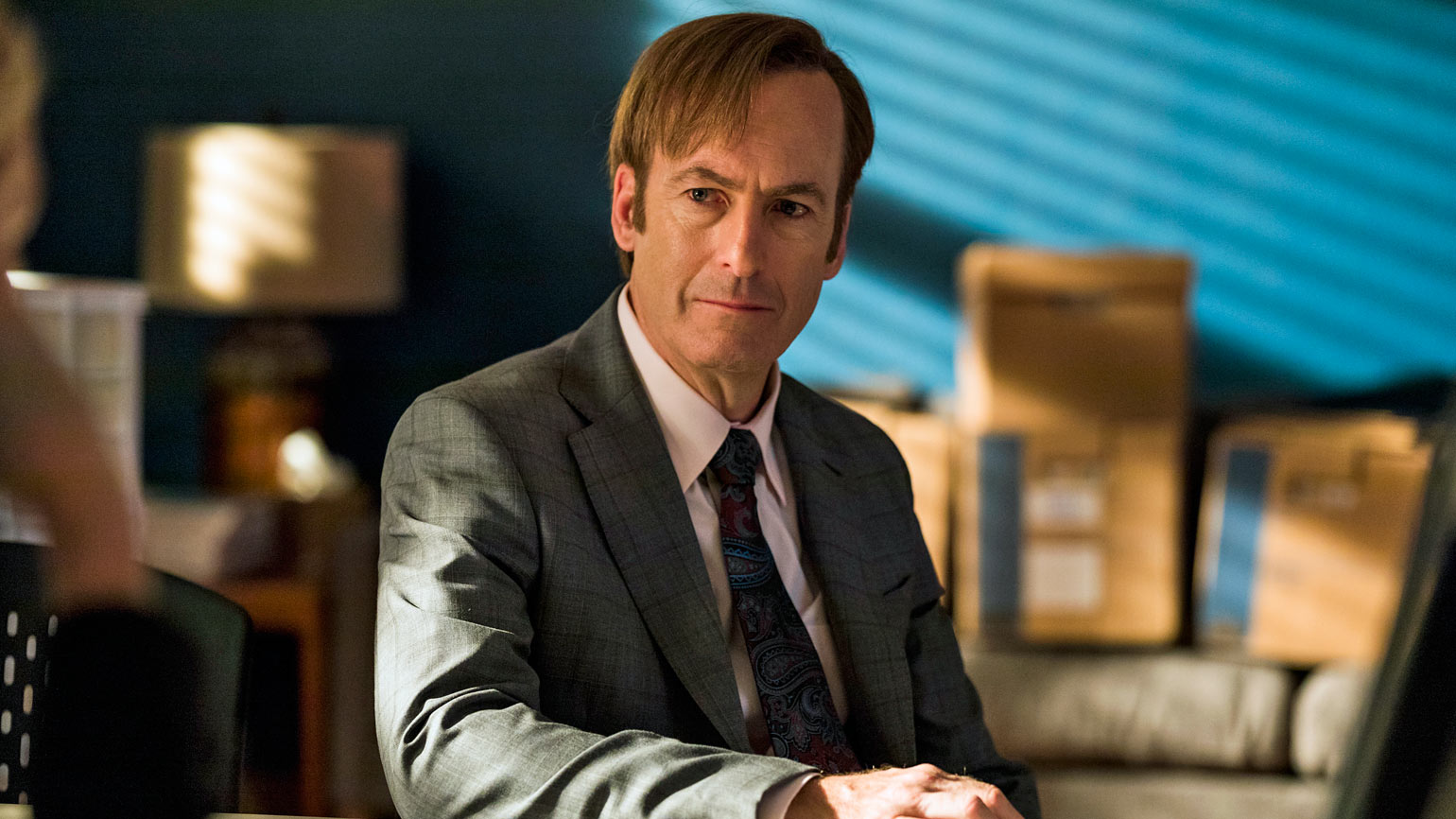 Better Call Saul
When: August 6
Where: AMC
Why: Shut up. You know why.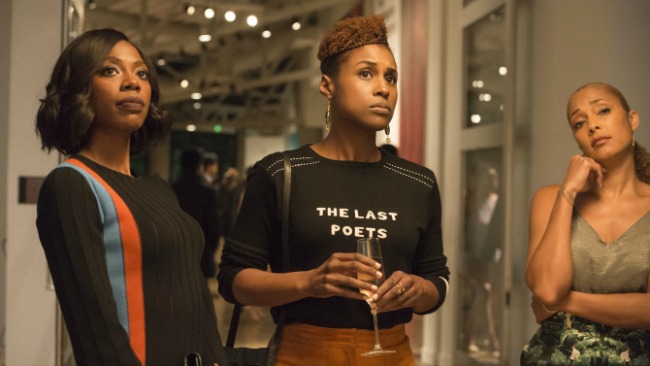 Insecure
When: August 12
Where: HBO
Why: If you enjoy the relatably uncomfortable. Issa Rae's take on adulting and figuring your sh*t out has been one of the highlights of HBO's already packed lineup, and you will cringe and cackle in equal parts as Rae and the rest of the cast navigate jobs, relationships, and being broke as hell. It sometimes feels a little too real, but that's part of what makes Insecure truly great.
Disenchantment
When: August 17
Where: Netflix
Why: If you miss Ricky & Morty, like, all the time. Between Bojack Horseman and Big Mouth, Netflix has been killing the adult animation game, and Disenchantment could be another feather in that cap. Focusing on a drunk princess and her elf companion and personal demon, this could be the next lazy Saturday watch that you end up rewatching every weekend until fall hits. Comedy fans will notice names like Abbi Jacobson, Eric André, Matt Berry, and Noel Fielding in the lineup, so it just might be weird enough to work.
Jack Ryan
When: August 31
Where: Amazon
Why: If you still haven't gotten over how good A Quiet Place was. John Krasinski seems determined to make everyone forget about Dunder Mifflin for just one damn second, and Jack Ryan could be the show to do it. The intrepid CIA analyst has been brought to life numerous times in the past, but a television series could offer the chance to plumb new creative depths instead of the time confines of a movie. Plus, who doesn't want to see Jim Halpert kick ass and take names?