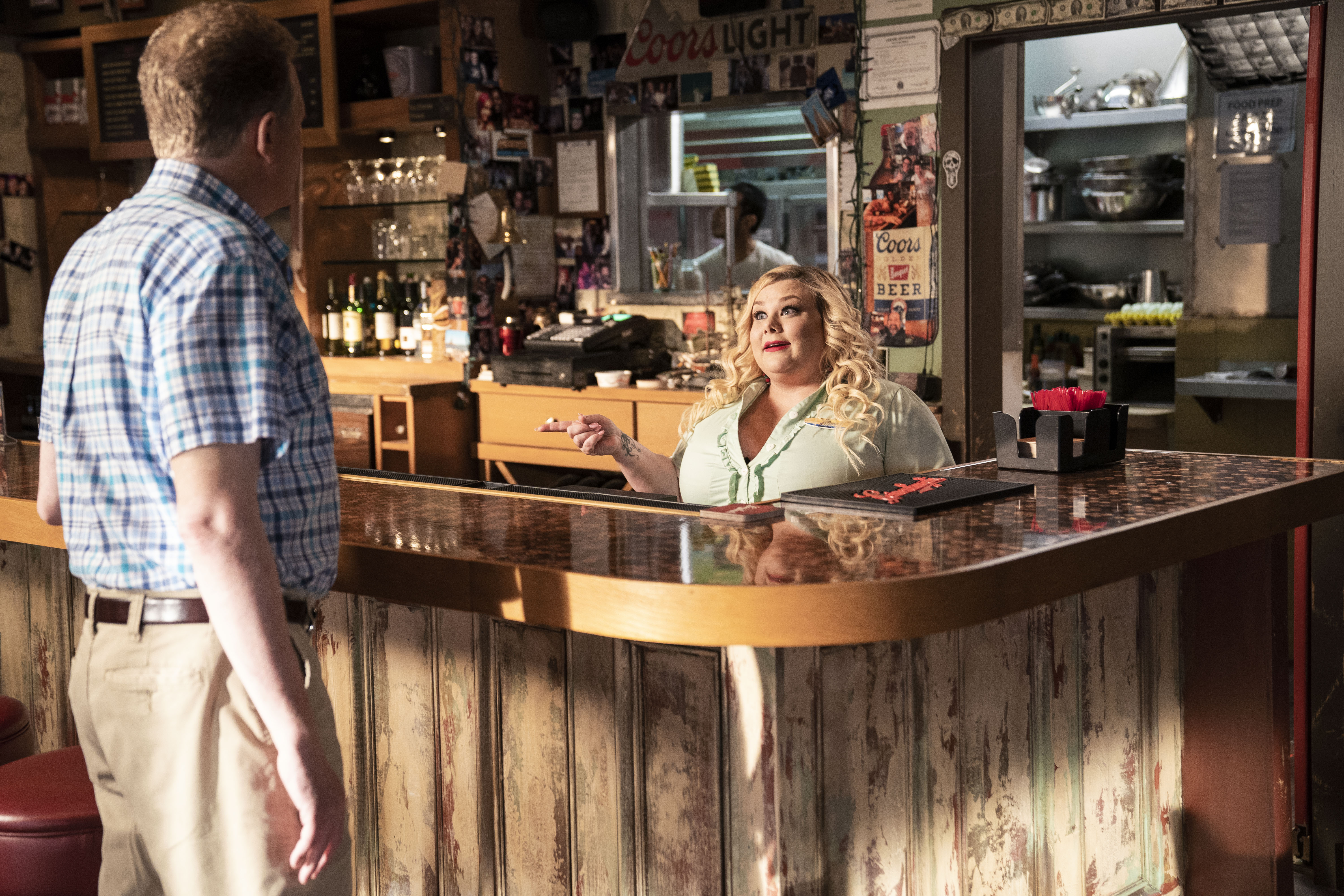 In August 2017, TBS premiered the latest Greg Garcia (My Name Is Earl, Raising Hope) series The Guest Book. Unlike Garcia's other sitcoms in which he made his name as a showrunner and somewhat of a working-class auteur, The Guest Book wasn't as laser-focused on one particular, somewhat "trashy" slice of life. Instead, The Guest Book chose to center in on a revolving door of slices of life, each episode focusing on what could technically all be their own Greg Garcia show. The series was — and still is — in a way based on Greg Garcia's actual life, specifically his proclivity for writing elaborate, out of left field, and absolutely fake stories in guest books while on vacation. (Also, everything from set design to certain location names in the show are even related to him and his real life in some way.)
To make these fake stories an actual cohesive narrative — and Garcia has turned some of his actual fake guest book stories into episodes of the series, though he won't say which ones — The Guest Book is a series that takes the form of a low stakes version of an "everything is connected" vacation anthology story. Last season, it took place in the mountains. But this time, it's all about on the beach, at a house called Barefeet Retreat. The only two characters who return as series regulars from the first season are Vivian (Carly Jibson) — essentially the villain of season one — and Eddie (Greg Garcia fave Eddie Steeples), who are off to make "a fresh start" at Mabel Beach.
One of the things about The Guest Book is how much one has to suspend their disbelief when it comes to how much the characters-of-the-week voluntarily offer up in the guest book, even more so than they have to suspend disbelief about any of the ridiculous backstories of these characters in the first place. Season two actually does its best to see just how far it can go with this guest book concept, as the beach house itself (just like the cabin last season) where these new characters stay is more of a set piece for them to recharge than it is the driving force of all of their larger-than-life stories. While the first season was more insular when it came to the stories-of-the-week, this second season figures out a way to extend things far past the bounds of this simple beach community, in a way that only makes the possibility of how the series will get bigger moving forward actually an exciting aspect of all this. Every plot in the series is clearly a side plot to someone else's life, which is an interesting — albeit understandably complex, in terms of plotting — way to approach a series.
The second season of The Guest Book maintains the show's and Garcia's "rough-around-the-edges, but with heart" approach to characters, stories, and (somewhat dark) humor, but it does take a while for said heart to truly show up as consistently as it would in any other Garcia series. In fact, as I watched this season, I initially wondered and worried if this season was actually more jaded than last season. Because while Garcia likes to get humor from the darkness — and quirkiness that is actually, well, more darkness — the darkness is never the dominant factor, the small bit of lightness is. The series premiered with Danny Pudi and Lauren Lapkus as a married couple who truly hated each other, and it was quite the hurdle to get over when it came to the rest of season one. This season's first two episodes also feature two very stark portrayals of marriage (from Nat Faxon/Kether Donohue and Will Arnett/Martha Plimpton, respectively), which is a concept that runs throughout this series and Garcia's work as whole, but it's worth noting that they feature that small bit of lightness far more this time.
But then there's also the new series regular couple in the form of pregnant Nikki (Kimiko Glenn, who is absolutely excellent here) and her boring-but-controlling boyfriend Tommy (Dan Beirne), who truly beg the question of why the audience should want them to succeed or even find their obvious misery funny. (Also, rounding out the series regular cast this season is American Vandal's Jimmy Tatro as Bodhi, a simple puppy of a human being who actually gives Eddie a run for his money as the purest, sweetest character on this show.) However, because of the serialized nature of this series when it comes to the series regular, certain bits for the series don't truly come into focus until you see the full — or at least most of the — season. That's still the case in season two, especially the case for Nikki/Tommy, and this time around, that even counts for these unhappy one-off couples, which don't all have "happy endings" in these stories but come from a place where The Guest Book acknowledges that these aren't the full stories.
Because a large part of The Guest Book's appeal comes from the twists and seeing how all of its seemingly unrelated puzzle pieces fit together — and because of embargo rules I can only write so much about what the full 10-episode season actually entails outside of already known casting and the episode synopses. (Like how you can expect appearances from actors like Pete Davidson, Michael Cassidy, Matt Walsh, and Allison Tolman this season, as well as Michael Rappaport reprising his character from season one in this season's third episode.) No one wants to hear these days that you have to watch a certain number of episodes until a show "gets good," but with The Guest Book season two, it's truly not until the season crosses the halfway point that the aforementioned lightness and heart starts to truly take over the show, even as other situations snowball out of control.
In fact, the way things progress make for a solid argument that The Guest Book is the type of series that needs to be binge-watched. Like the first season, I watched all of season two in one sitting, and asking live audiences to do it anyway else involves a lot of patience. Especially when you consider that each episode's ending is a version — from a different perspective — of the beginning of the next episode. So the pairing of two episodes to start the season at least helps to build proper momentum.
Depending on who you ask, either My Name Is Earl or Raising Hope is Greg Garcia's magnum opus; but The Guest Book is clearly his personal labor of love, and this season makes that even more apparent. Garcia is all about making low stakes still somehow feel fantastical, which is ultimately what The Guest Book (and Garcia's real-life guest book saga) is about. Well, that and really fun dumb jokes.
Season two of 'The Guest Book' premieres tonight, Tuesday, October 23rd, at 10 pm EST.