In a time when television sitcoms focused on oversized families and overworked dads, NBC's 3rd Rock from the Sun found the humor in everyday human oddities on our "third rate planet." With tongue-in-cheek dialogue and physical hijinks, the series (which ran from 1996 to 2001) didn't shy away from the outlandish and the inappropriate – a gamble that paid off with audiences and critics, alike.
The Solomon family racked up an impressive eight Emmys, two Golden Globes, and two SAG awards during their time in our galaxy, a fact that comes as no surprise when you see what the main 3rd Rock from the Sun cast is up to these days.
John Lithgow – Dr. Dick Solomon
If only we could all use the "I'm an alien" excuse for biting sarcasm and passive aggression. Lithgow was already a well-established actor when he began portraying Dr. Dick Solomon, the "high commander."
Lithgow, who turns 71 today, has been showered with accolades during his four-plus decades in show business – both for onscreen roles (he's got five Emmys) and for his work on stage (he's a two-time Tony-winner).
Some career highlights post-2001: He starred alongside Jeffrey Tambor in NBC sitcom Twenty Good Years from 2006 to 2008 before embodying the Trinity Killer in season four of Dexter. He was Barney's "Legendaddy" biological father for several episodes of How I Met Your Mother, James Franco's father in Rise of the Planet of the Apes, and Mathew "Alright Alright Alright" McConaughey's father-in-law for 2014 space epic Interstellar. Lithgow will next play the great Winston Churchill for Netflix series The Crown.
Oh, and did we mention he's a best-selling children's author? The actor has published 11 kids' books with Simon & Schuster, with titles like Marsupial Sue and Mahalia Mouse Goes to College.
Kristen Johnston – Sally Solomon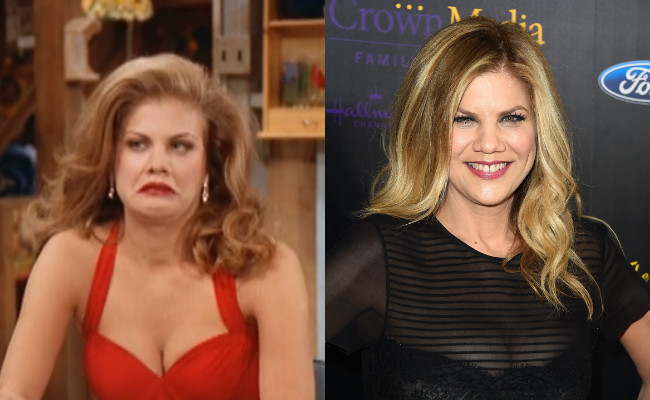 Things haven't exactly been easy for Johnston, now 48, post 3rd Rock. The actress, who's popped up in bit parts in everything from Modern Family, Sex and the City (as the socialite who fell out a window) to ER (she appeared in six episodes in 2005), and The New Adventures of Old Christine, admitted in 2013 that she was a "total drug addict and alcoholic for years."
The actress had only been clean for six years at the time of the interview, a situation that she detailed in her best-selling memoir Guts: The Endless Follies and Tiny Triumphs of a Giant Disaster.
Johnston was also diagnosed with Lupus that summer after months of painful tests and doctors visits. The rare form of the disease left Johnston so weak, she couldn't lift her neck without a brace, according to People magazine. After six months in the hospital for treatment and chemotherapy, Johnston was, thankfully, in full remission in 2014.
The star kept working throughout the scary ordeal, however, starring as Holly Franklin from 2011 to 2015 on TV Land's The Exes. She'll appear next in 2016's Thrill Ride about a secret amusement park created by notorious gangster Al Capone.
French Stewart – Harry Solomon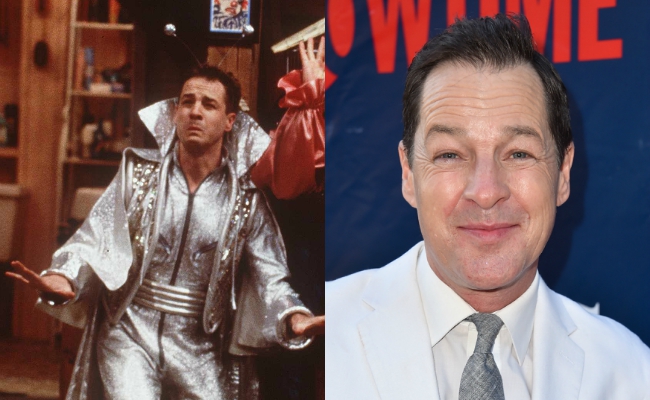 Message incoming from the Big Giant Head: French Stewart has kept busy. The 51-year-old most recently starred as Chef Rudy, one of the main characters on season one and two of Allison Janney-awards juggernaut Mom.
In 2013, he welcomed his first child with his wife Vanessa, a baby girl (who he's likened to a tiny "drunk") named Helene – the same year he starred in crime thriller Rain from Stars and low-budget dramedy The Big Ask.
Before that, he popped up in guest starring roles on Criminal Minds, Community, Days of Our Lives and Private Practice.
Joseph Gordon-Levitt – Tommy Solomon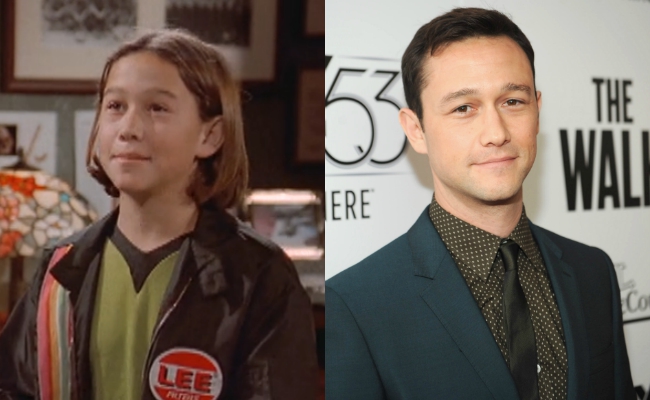 Despite being the "oldest crew member" Joseph Gordon-Levitt was the show's youngest castmember. The then-child star joined 3rd Rock just two years after his first big leading role in Angels in the Outfield.
In the years since, Gordon-Levitt has navigated his early fame to become one of Hollywood's most beloved faces. Honestly – does anyone ooze charm more than JGL? After 2009's (500) Days of Summer showed off his leading man potential, the star appeared in Looper, The Dark Knight Rises, and Inception before writing and starring in Don Jon.
He recently inflicting nausea on unsuspecting audience members in The Walk, and played American "traitor" Edward Snowden in 2016.
Oh, and on top of all that, the new dad directs an open collaborative production company called hitRECord, which creates short films, music, and books, among other things.
Jane Curtin – Dr. Mary Albright
Jane Curtin, who played Dick's love interest in 3rd Rock, was well known as one of the original SNL castmembers by the time she took on the role of Mary. She returned to the sketch comedy behemoth during the exciting 40th Anniversary special earlier this year, sitting beside Tina Fey and Amy Poehler behind the Weekend Update desk.
Curtin is now a grandmother, and still works in Hollywood, although, not as often as her former co-stars. The actress has had just a handful of supporting roles throughout the late 2000s and early 2010s, in films like I Love You, Man and The Heat, and the Librarian TV movies.
Her biggest role, as of late, was in two seasons of CBS' Unforgettable, a crime procedural about a cop with super sensory powers (how original).

Wayne Knight – Officer Don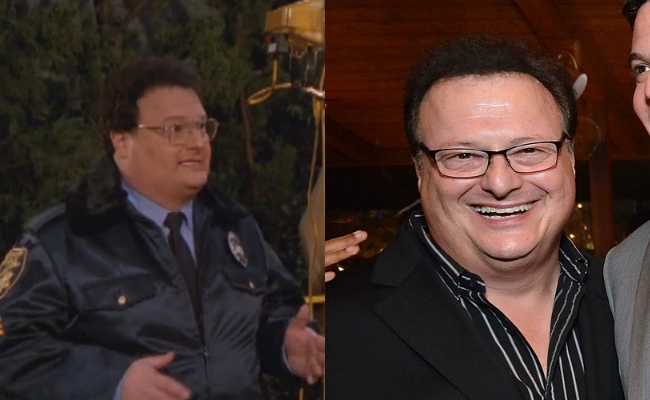 Hello, Newman. Knight may live in infamy as Jerry Seinfeld's arch nemesis, but after the show about nothing came 3rd Rock, and his role as Officer Don. Knight, who was the subject of a 2014 death hoax, has been in just about everything. Major milestones include a recurring role in TV Land's Hot in Cleveland, and later, a chance to rejoin Johnston on TV in The Exes.
The actor does a lot of animation voice work, and has lent his voice to a variety of kids cartoons. Knight also has spent time on the Great White Way, first starring in the 2005 Sweet Charity revival, and then, in the Broadway version of Elf in 2012.
Oh, and, before he hit it big, Knight was a private eye – an "interesting" period in his life. Wanna find out more about that? You may get your chance. Knight told VICE in August he's collaborating with a partner to write a treatment about that experience.