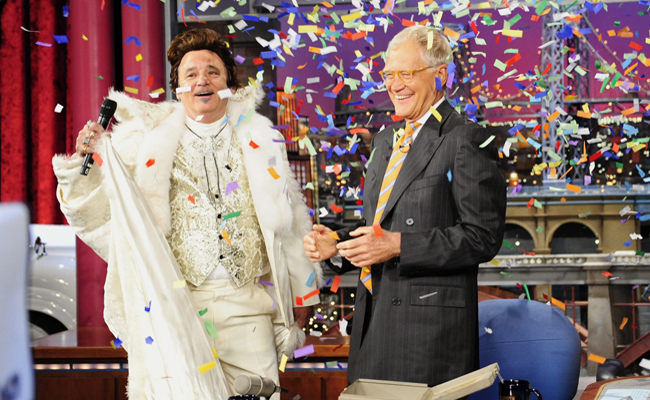 Getty Image
David Letterman has been hosting talk shows for 35 years. First with The David Letterman Show, then on Late Night With David Letterman and finally on The Late Show With David Letterman.
When the iconic television personality made the switch to CBS back in 1993, Letterman's first celebrity guest was actor and comedian Bill Murray, who promptly tagged the new desk.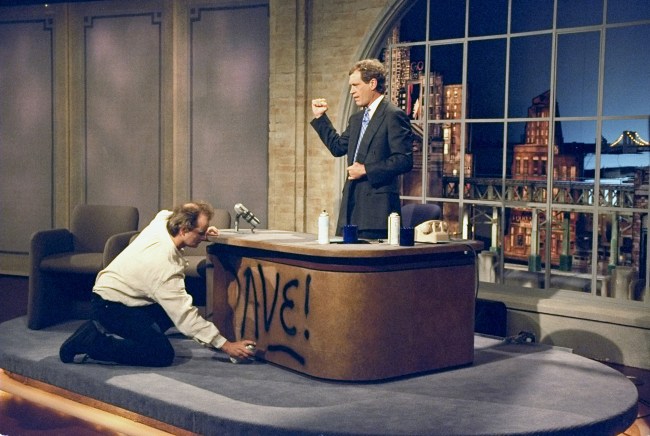 Getty Image
Poetically, Murray will now serve as Letterman's final official guest before "an hour filled with surprises" brings his impressive career in late night to a close.
A star-studded month of goodbyes will wrap up next week with Tom Hanks and Eddie Vedder on Monday, Murray on Tuesday and the highly-anticipated night of surprises on Wednesday.
And if that's not enough to have you scurrying to make room on your DVR, mentally prepare yourself to say farewell with that first segment with Murray and Letterman from August of '93:
(Via Dave Itzkoff, People)