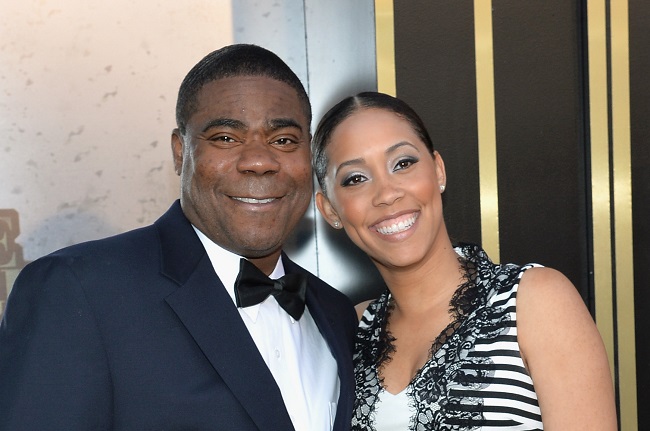 While every other couple gets divorced, Tracy Morgan and Megan Wollover decided to buck the trend and get married instead! The couple, who have been together since 2011 and have a 2-year-old daughter, got hitched over the weekend in Cresskill, N.J. in an "intimate" ceremony. It's truly happy news as Morgan continues to thrive in his post-accident life.
Morgan has been making more and more public appearances lately and showing clear signs of recovery following the 2014 car accident that killed his best friend and left him critically injured. Since he emerged back into the public eye with his emotional interview with Matt Lauer in June, Morgan has popped up at a Yankee game and Disney World with his family, and announced that he's hosting Saturday Night Live when it returns for its next season.
But seriously, Morgan is unstoppable. After everything he's been through, he reportedly still wants to do an FXX series with the creators of It's Always Sunny in Philadelphia, which sounds amazing just because of the people involved in it. That would be the original gang: Rob McElhenney, Charlie Day and Glenn Howerton, plus the writer working with Morgan, Chris Case. The latest development on that was earlier this month, and Morgan is showing no signs of slowing down.
It's going to be great to welcome Tracy Morgan back to TV. Let's make sure to tune in for everything.
Source: Us Magazine