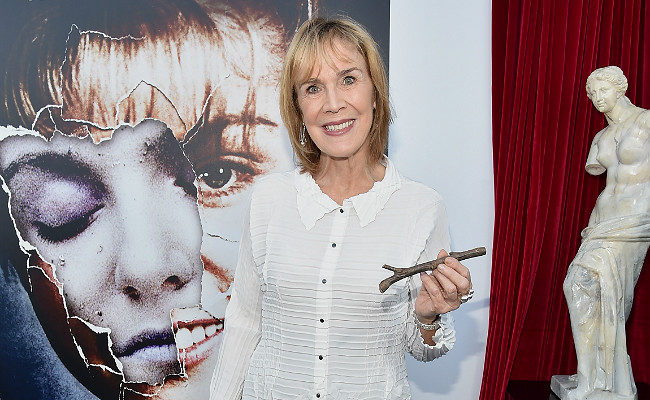 Actress Catherine Coulson, better known to many as the "Log Lady" from Twin Peaks, passed away on Monday at the age of 71. According to a report from Oregon's NBC affiliate, the cause of death was cancer.
Throughout its original two season run on ABC, Coulson appeared as the eccentric Margaret Lanterman. Known around the fictional town of Twin Peaks as the "Log Lady," Lanterman was always seen carrying her trusty log in her arms, which she claimed could communicate with her. After the series was canceled by the network, Coulson made a cameo appearance in the David Lynch-directed movie follow-up Twin Peaks: Fire Walk With Me. Recent reports stated Coulson was to appear in the planned revival series on Showtime.
This sad loss may prove to be one further setback for the series which is set to hit Showtime in 2017. There have already been questions regarding who will replace Frank Silva, whose portrayal of Bob is one of the most evil incarnations to hit network television over the past two decades. If the "Log Lady" does still appear in some sense in the new series, there may be more scrutiny paid to the casting process that has yet to transpire.
According to Mashable, Coulson first met Lynch when she was working odd production jobs on the Eraserhead set. Lynch told the actress, who was once married to Jack Nance — the star of the film and her co-star in Twin Peaks — that he pictured her holding a large log. Over a decade later, that vision became a reality on the small screen.
(Via Mashable)