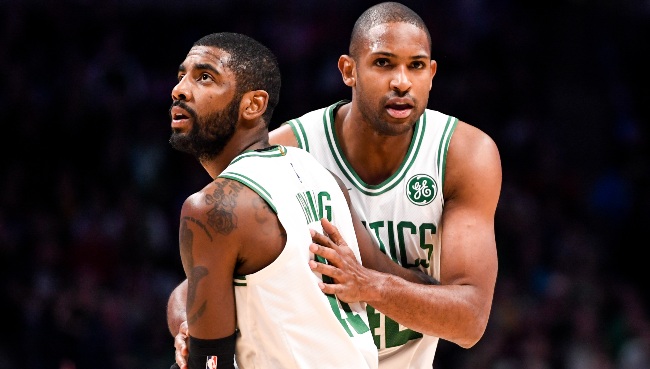 The Boston Celtics are in a little bit of a rut right now, as the team called a closed-door meeting following their loss to the Milwaukee Bucks on Friday night and Kyrie Irving commented on selfishness plaguing the team. Another issue that's hurting the team is that, well, the team is hurting, as a few dudes have been forced to the sideline with injuries.
Chief among these injuries is Al Horford, as the veteran center has dealt with patellar tendinitis in his left knee. Between this and the broken hand suffered by Aron Baynes, Boston's depth chart at the five has been depleted in recent days.
There is some good news on the horizon, though, as Horford looks like his return will come on Sunday. The Celtics dropped their injury report for their upcoming game against the Charlotte Hornets, in which Horford is listed as probable to play.

Horford has missed the last seven games due to the ailment. In that time, Boston followed up a four-game winning streak with a three-game losing streak, capped off by the loss to Milwaukee on Friday. Horford has put up relatively modest numbers this season — 12.4 points, 6.4 rebounds, 3.4 assists, and 1.7 blocks in 30 minutes per game — but he's a player for whom numbers don't tell the whole story, and the way he's able to impact the game on both ends of the floor is something the Celtics sorely miss.