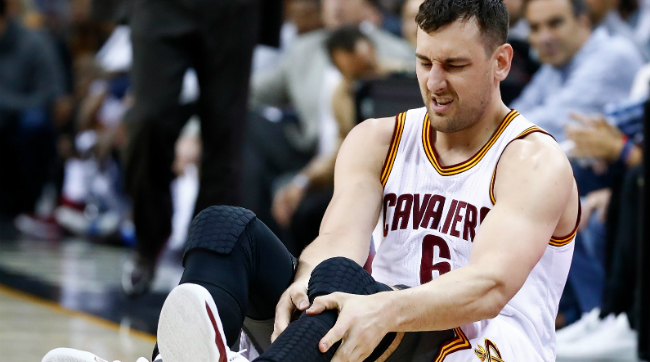 Well, this is unfortunate.
Andrew Bogut made his debut with the Cleveland Cavaliers on Monday night. Shortly after he took the court for the first time, he suffered what looked to be a serious leg injury.

After being taken to the back and examined, the Cavaliers announced that he fractured his left tibia.

Cleveland didn't have a critical need for a big man before they brought Bogut on board, but this is still a tough loss for the reigning champs. The Cavs needed some frontcourt depth, especially with Kevin Love sidelined due to an injury of his own, and while Bogut isn't an All-Star or anything at this point in his career, his ability to provide defense and rebounding off of the bench meant that Tristan Thompson wouldn't get driven into the ground by the end of the postseason.
As for the next steps for Cleveland, they could try to go out and try again to find frontcourt help. The name that plenty of Cavaliers fans have thrown around on social media is former Bucks big man Larry Sanders, who is reportedly ready to return to the NBA and piqued the interest of the team before they chose to sign Bogut.