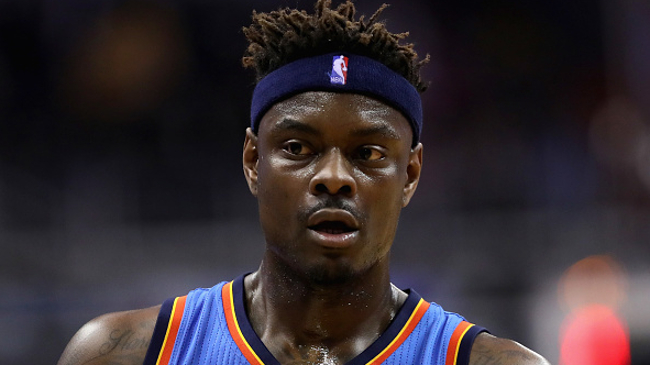 Just before the trade deadline this week, Anthony Morrow was part of a multi-player deal that sent him and Thunder teammates Joffrey Lauvergne and Cameron Payne to the Bulls in exchange for Taj Gibson and Doug McDermott. Morrow was at the United Center in Chicago on Friday night for their game against the Suns but didn't play.
Apparently, the three-point specialist had chosen to wear the No. 1 for his uniform, which, of course, was Derrick Rose's old jersey number, but quickly changed his mind after reporters warned him about potential backlash from fans.
Something similar happened to Michael Carter-Williams upon joining the Bulls in the offseason. The former Rookie of the Year had worn No. 1 on his jersey when he first entered the league with the Philadelphia 76ers, but then changed to No. 5 when he was traded to the Milwaukee Bucks. He wanted to switch back to No. 1 when he signed with the Bulls, but as with Morrow, changed his mind after Rose fans complained.
It's clear that the Bulls' organization doesn't have any specific policy regarding Rose's old number as his jersey obviously hasn't been officially retired to the rafters, which seems unlikely to ever be the case. It remains to be seen how long Rose fans will hold out before somebody can finally reclaim it in the future.